Navratri is an auspicious 9-day festival during which devotees worship Goddess Durga and her divine 9 avatars. During these 9 days, most people observe the fasting period or vrat as a way to depict devotion to the goddess. As such, those who keep fast consume vrat special food items that are sans onions and garlic. In addition to showing devotion to the goddess, eating vrat-friendly foods also deliver a host of health benefits while serving as the perfect way to commemorate your health journey.
Fasting during Navratri is an auspicious, traditional belief that has been in practice since generations. It is believed that during this time, the mind and body undergo a sense of purification. While some devotees choose fasting the entire period of 9 days, some might opt fasting twice. When it comes to a vrat-specific diet during the Navratri, you should be cautious about the food items you consume. To help you out, we have prepared a 9-day food menu to help you have a great time throughout the festive season.
Navratri Vrat Food for 9 Days
Navratri festivities offer you a chance to go back to your roots while deviating from the day-to-day affair. Special vrat-friendly ingredients like singhara atta, kuttu ka atta, milk, fresh veggies, fruits, makhanas, and yogurt are highly preferred. All the recipes prepared out of these ingredients are lightweight and can be digested easily.
Rather than regular salt, sendha namak or rock salt is used as it serves to be unprocessed and pure. Those who are not fasting the entire duration can consider consuming a vegetarian satvik diet during these 9 days. In this course, ingredients like garlic and onions are forbidden as they produce ample heat in the body.
Embrace the joy of the festival with delicious vrat ka khana or Navratri snacks. Here are some of our top suggestions:
1. Day 1: Sabudana Ki Khichdi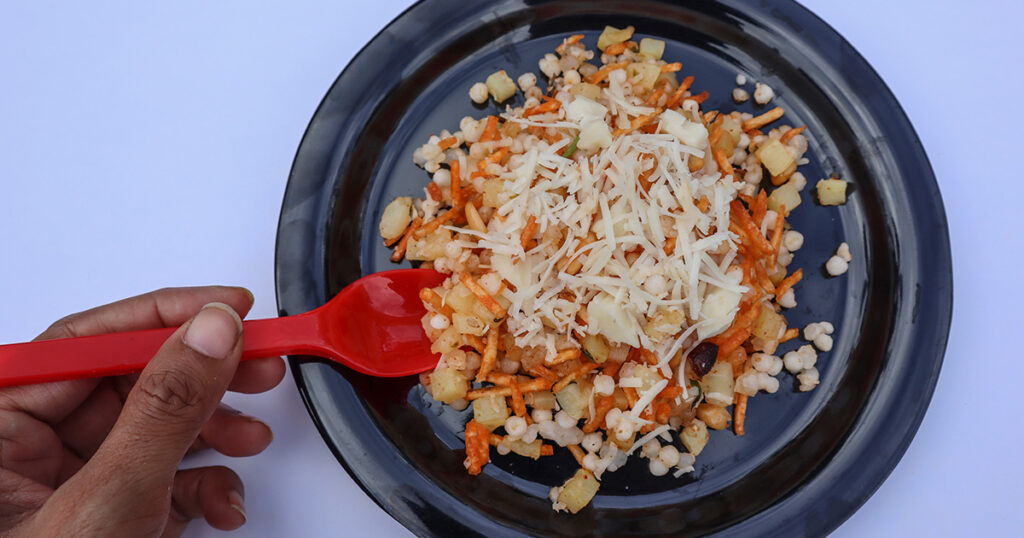 Sabudana or tapioca pearl is full of starch or carbs. As you are observing a fast during the 9 days of the auspicious festival of Navratri, it is imperative for you to be energetic and enthusiastic for enjoying the festivities all around. Therefore, on your first day itself, you can commence on a hearty note with a healthy bowl of satvik Sabudana ki Khichdi. The rich recipe imparts a ton of unique flavours that are sure to delight you pleasantly, especially when you have it as the only meal of the day.
A light dish, Sabudana Ki Khichdi is prepared by using primary ingredients, including sabudana or tapioca, mild spices, coriander leaves, and peanuts. If you are craving for some more similar recipes, you can also order a plate of sabudana vada or sabudana kheer from a reputed satvik restaurant in your city. All satvik items prepared out of sabudana are regarded as great for the fasting period.
2. Day 2: Kuttu Ka Dosa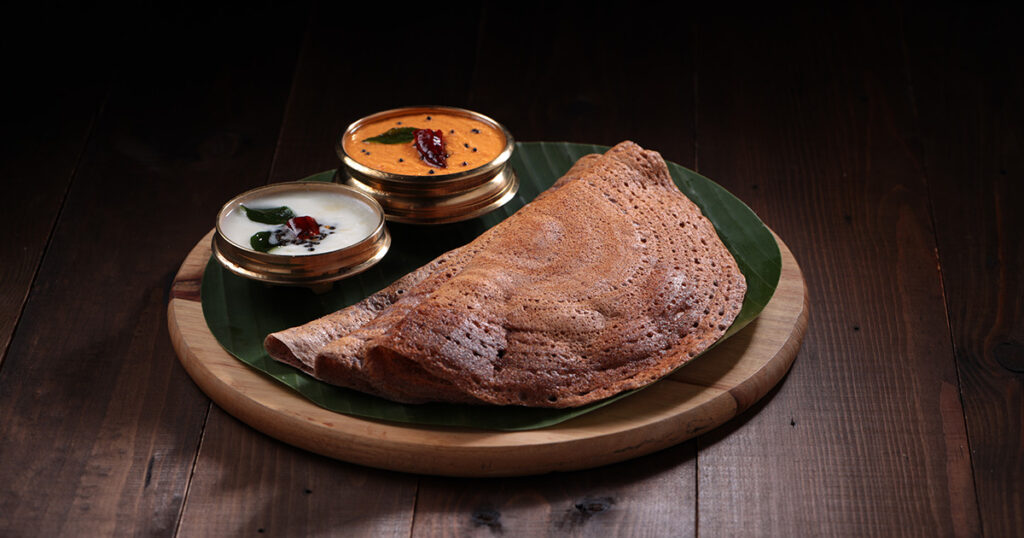 Are you a dosa fan? Missing out your favourite recipe of onion or masala dosa? No worries! This fast-friendly recipe of Kuttu Ka Dosa is both delicious and fulfilling. While Kuttu Pooris and Kuttu Vadas are quite common during the Navratri delicacies, Kuttu Ka Dosa is also becoming quite popular amongst devotees. 
It is a crisp dosa recipe prepared out of Kuttu ka Atta or Buckwheat Flour. It usually features a potato filling. You can order this delicious recipe with mint or coconut chutney to enhance the overall flavours.
3. Day 3: Pumpkin Curry or Kaddu ki Sabzi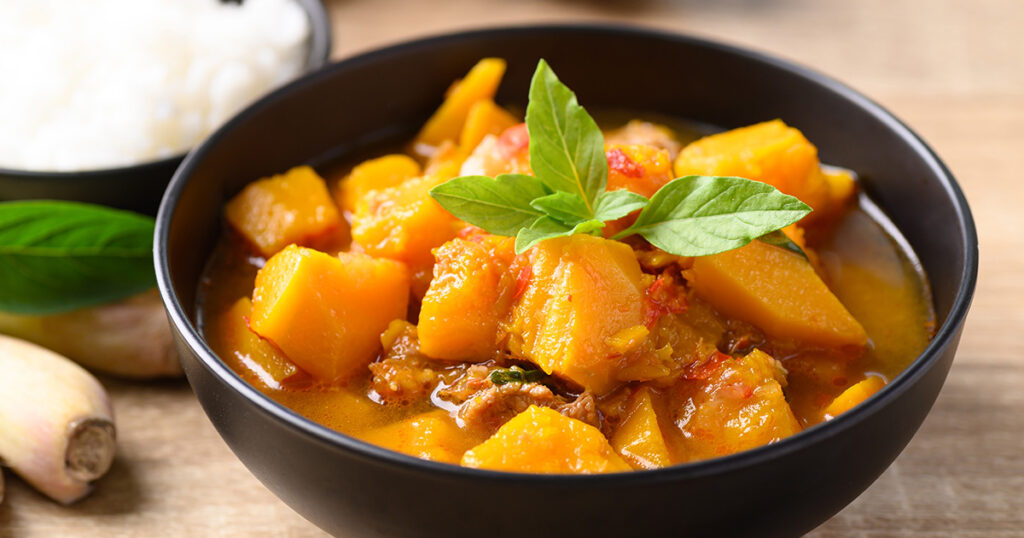 You can order Pumpkin Curry or simple Kaddu Ki Sabzi for your lunch or dinner during the festive season to bring about a savoury touch. It is a sweet, spicy, and tangy curry that brings about a burst of flavours to your mouth. 
In the simple recipe, pumpkin is sliced into pieces and cooked with lightweight ingredients like cumin, chilli powder, and oil. To enhance the flavour, the delicious curry is garnished with chopped coriander leaves. In some cases, you will also get a mashed version of this curry to enjoy with your roti or rice.
4. Day 4: Singhare ke Atte ka Samosa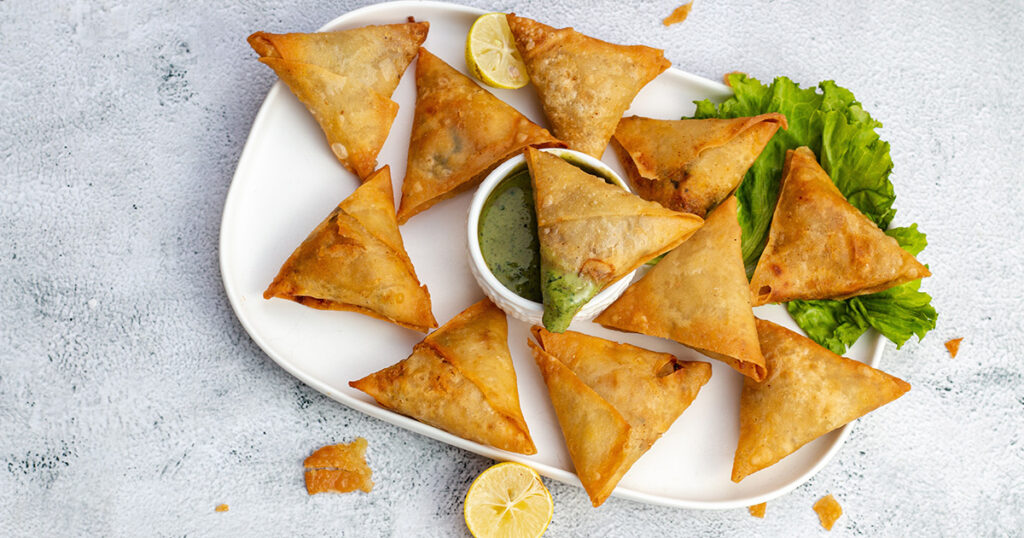 Each day of Navratri brings a special feeling and holds a special meaning altogether. Therefore, on your food front, these days should be special as well. With this dish, you can feast as you fast. 
It is a favorite tea-time snack prepared out of fast-friendly ingredients like water chestnut flour, rocksalt, and a filling of spiced potatoes or chironji. You can have these delicious samosas with coriander chutney.
5. Day 5: Aloo ki Kadhi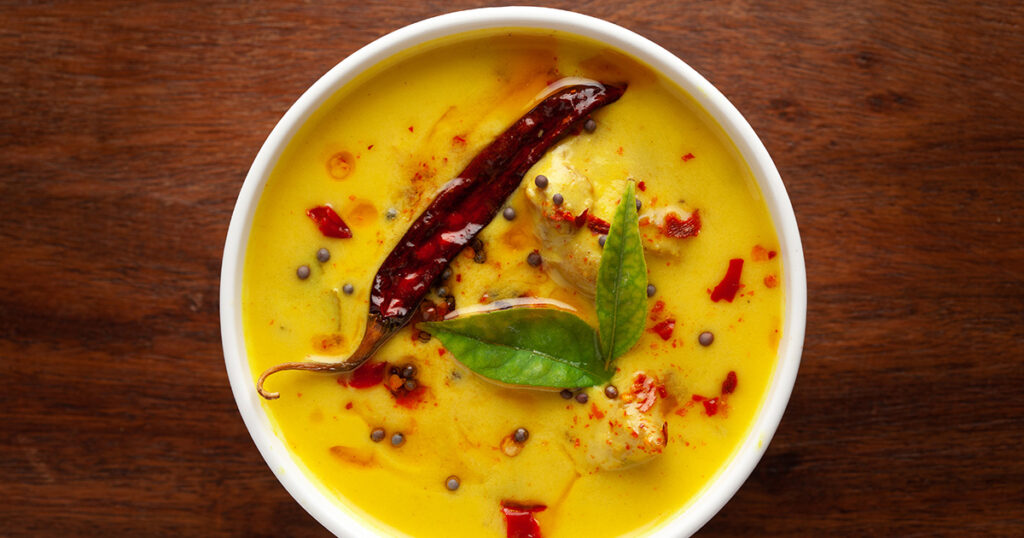 Dive into soothing, light flavours of this delicious curry prepared with the highly versatile potatoes. With this dish, you can move over the standard potato-based recipes to give into something unique and immensely delicious. You can now get Navratri-special aloo ki kadhi across leading restaurants during the festive season.
6. Day 6: Makhana Kheer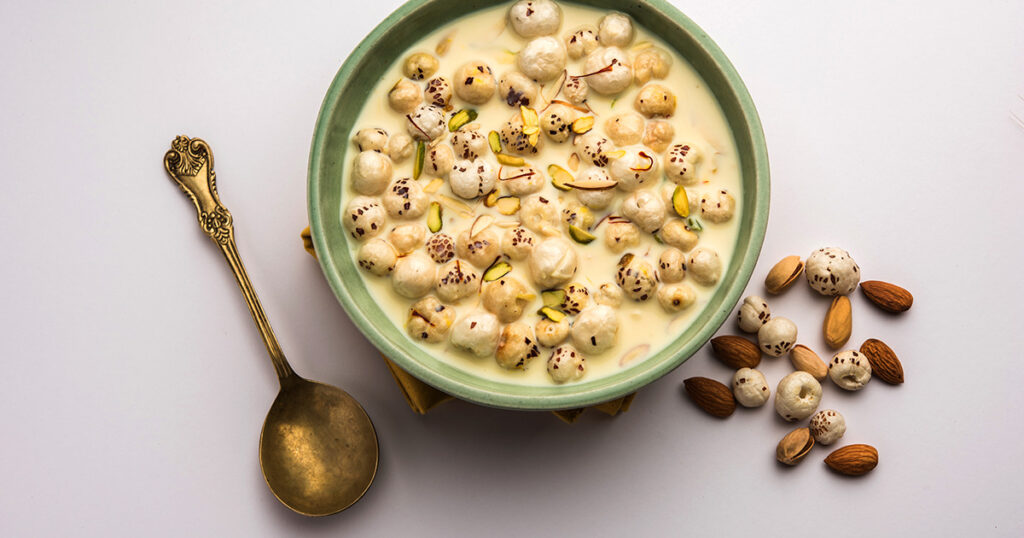 It is one of the highly sought-after dessert options that is highly savoured upon by fast-keepers during Navratri. It is a low-fat kheer recipe that is prepared out of nuts and makhana. As you try this dessert, you no longer have to worry about the weighing scale. 
7. Day 7: Banana Walnut Lassi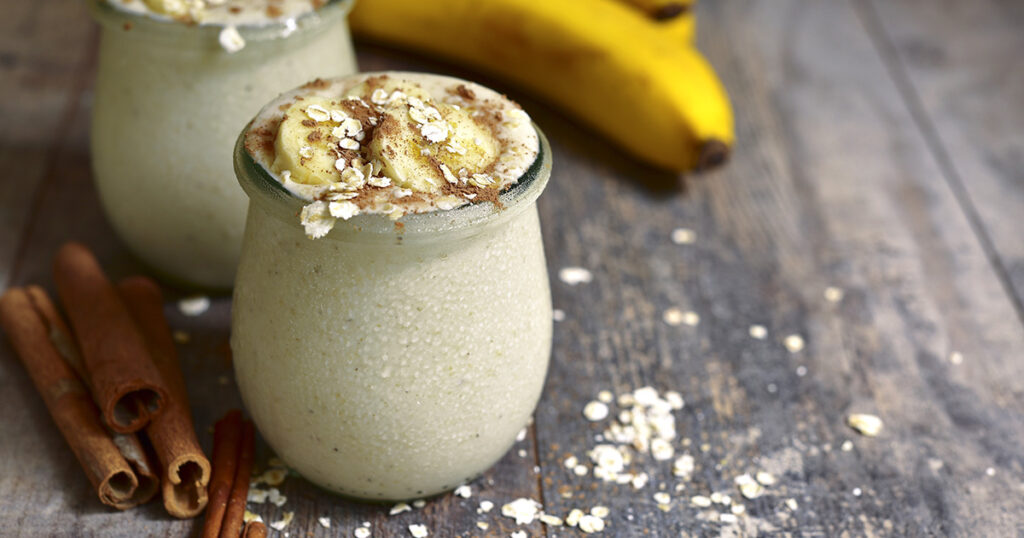 As the festive season approaches its end, get all charged up with this refreshing and fulfilling beverage. The delicious Lassi is prepared by blending yogurt, walnuts, bananas, and honey. As you drink up this healthy drink during the fasting period, you will feel all energized throughout the day.
8. Day 8: Arbi Kofta with Mint Yogurt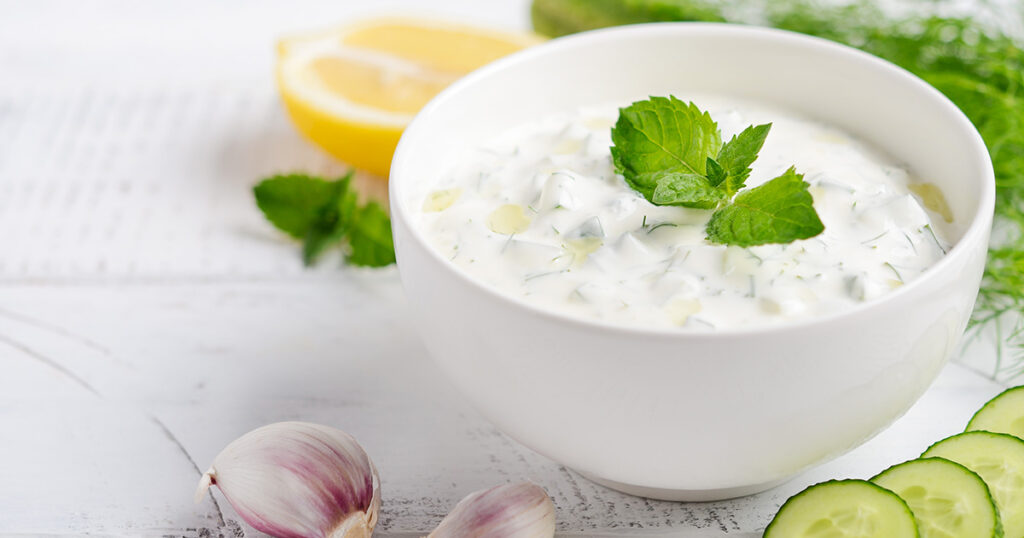 Bored of eating potatoes throughout the 9-day span of Navratri? Try out the delicious Arbi Kofta recipe that serves to be a perfect tea-time snack for you. Enjoy the delicious flavours of this vrat-centric snack item with a hint of mint yogurt to enhance the overall flavours.
9. Day 9: Banana Kebabs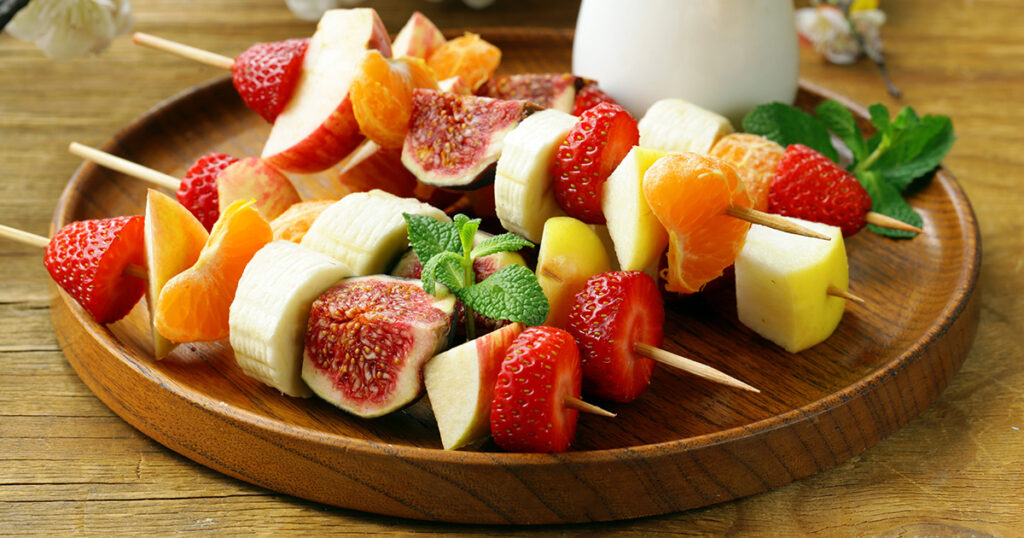 As you near the end of the fasting period, spice up your meals with this delicious recipe. Spiced banana kebabs perfectly melt in your mouth and fulfill your soul. Flavoured with coriander and chillies, it is an all-time favourite festive snack. 
Conclusion
Your 9-day fast period during the auspicious occasion of Navratri does not have to be boring anymore. If you are craving for something unique and delicious, you can try out these delicious dishes throughout the course of your fast. The best part is that you can now order food online in your city from Swiggy from leading satvik restaurants. While ordering, you can also specify your vrat-specific dietary instructions for the restaurant to follow.

Satisfying your cravings, one bite at a time. Discover the best eats, trends, and uncover the hidden gems with us to make your online ordering or dining experience a memorable one.