Navratri is a time of auspiciousness and fasting as well. A number of communities across the country abstain from consuming alcohol, non-vegetarian, onion, and garlic food items during the fasting period. At the same time, some individuals restrict their diet quite more during the 9-day period in dedication to Goddess Durga.
While most individuals practice fasting for spiritual reasons like purification during the given period, there is a scientific explanation to the practice as well. The era of Navratri coincides with the changing period or seasons. It is the period during which the immunity of the body is naturally low. As such, there are higher chances of falling ill. As we avoid rich foods with the use of lightweight, detoxifying ingredients, it helps the body prepare for the transition. Let us help you know about the best food items you can try out during the fasting period on the eve of Navratri.
What are Special Navratri Food Items?
While all the ingredients used in the preparation of Navratri food items might be excellent for your health, the overall preparation style of a typical Navratri vrat fare is not immensely gentle on your waistline. Some of the delicious Navratri delicacies like Kuttu ki Puri, Makhane ki Kheer, Potato Chips, Sabudana Vada, and others are usually deep-fried or rich with sugar, you can think of avoiding some of them.
It is recommended to stick to nuts, protein-rich fruits, and low-fat dairy food items. The seasonal fruits consumed during the festive season are the healthiest options that you can choose from. Here are some of the healthy food items you can have during the fasting period:
1. Kuttu Ka Atta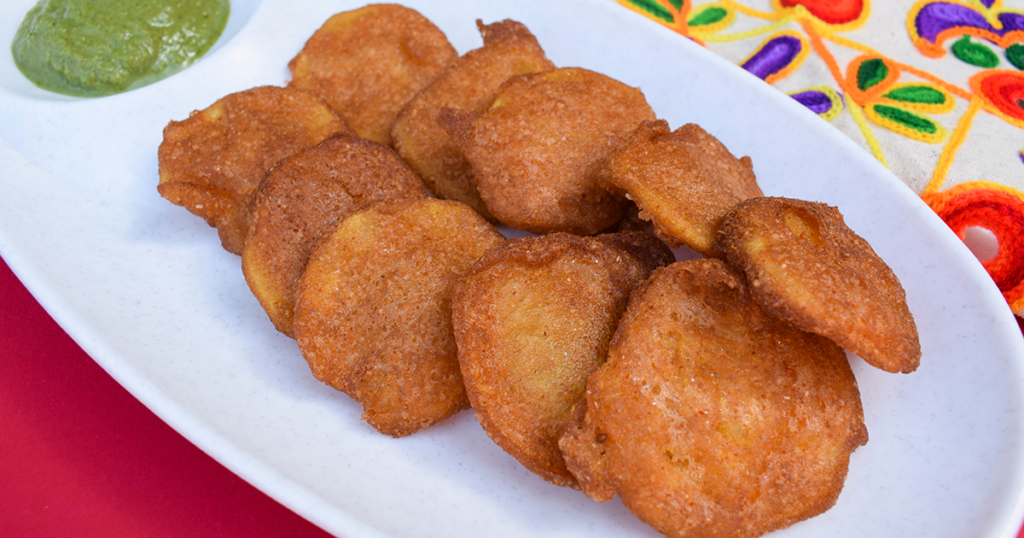 Kuttu ka Atta or Buckwheat Flour is highly nutritious and filled with essential nutrients, especially fiber. The flour is useful in detoxifying the body. Additionally, it is also rich in B-complex vitamins, proteins, and essential minerals, including magnesium, phosphorus, manganese, copper, zinc, and iron.
The fatty acids present in buckwheat flour help in keeping blood pressure, cholesterol, and blood glucose in check. Traditionally, puris made out of buckwheat flour are both delicious and nutritious. You can try these puris with a healthy twist as you have rotis with the same. To enhance the overall taste, you can also add mashed or boiled sweet potatoes.
2. Samak Chawal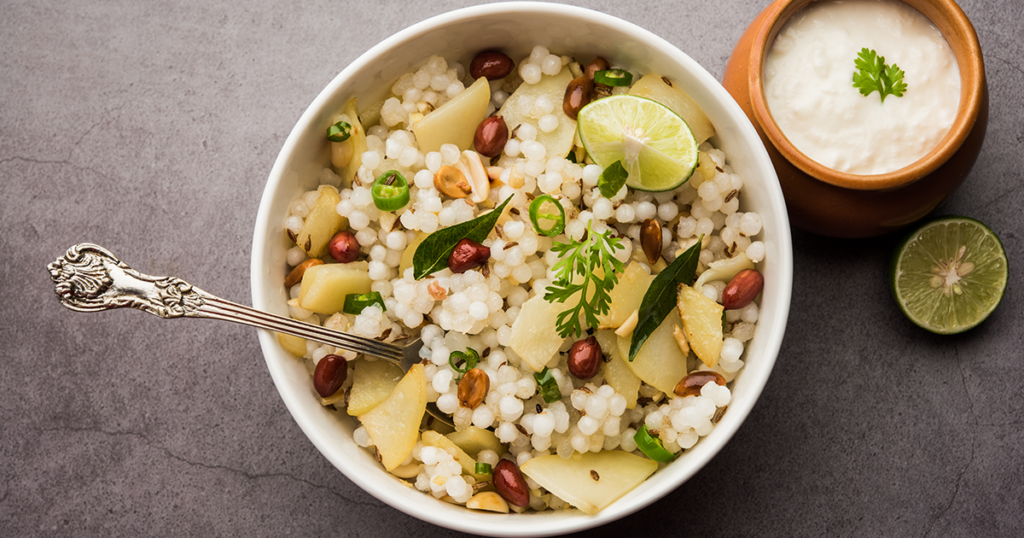 It serves to be the ultimate replacement for rice. It is because Samak Chawal tastes similar to standard rice, especially brown rice. Therefore, it is also known as Sanwa Rice. The rice is useful in imparting ample energy while containing a higher amount of fiber, vitamins, B-complex, and other essential minerals like magnesium and iron.
This rice variant is also enriched with phytochemicals which assists in lowering cholesterol. You can try pairing it with peanut kadhi or dahi for improved flavours. It is a complete and fulfilling meal with cucumbers and carrots on the side.
3. Roasted Makhana or Fox Nuts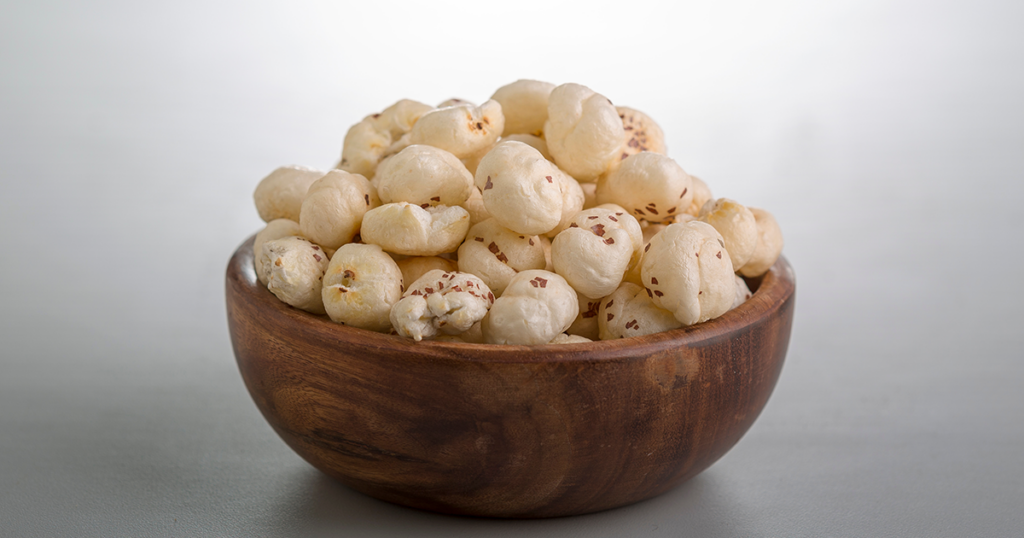 Roasted Makhana serves to be a nutrient-rice, low-calorie snack item that is perfect for the Navratri period. These crunchy, healthy delights are rich in antioxidants and fiber, aiding digestion and promoting satiety. These also serve to be excellent sources of minerals, making them the best healthy snacks for aiding weight loss.
You can also think of adding makhana to your favourite sabudana kheer to add more nutrition and taste. There is a wide range of delicious makhana-inspired recipes that you can have with this nutrition-filled special food during the Navratri. Stack on makhana to try a wide range of sattvic dishes during the festive period.
4. Fruit Chaat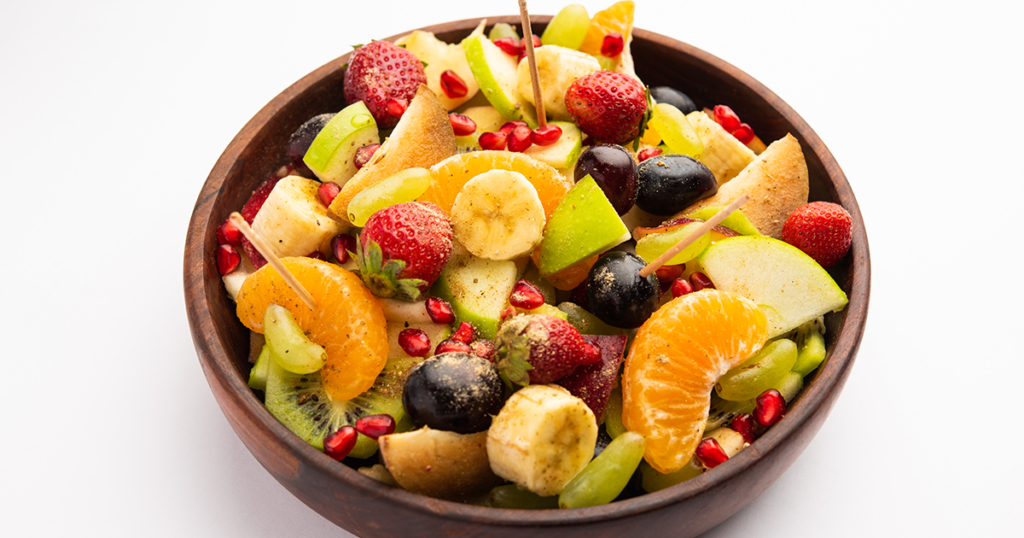 Fruits have served to be an integral part of the fasting period since ancient times. Not only do they help in replenishing the overall energy levels but also keep you hydrated without adding any extra inch to the waistline. As you consume vitamin C rich fruits like kiwis, berries, oranges, guavas, figs, and others, it is great for revitalising your energy levels and maintaining the healthy functioning of the body.
Pure fruit juices from authentic brands or eateries in your city are great for your overall health and well-being during the festivity. You can also try out mixed smoothies out of curd and fresh fruits to serve as the powerhouse of energy. Therefore, these are safe to consume during the auspicious nine days.
5. Falahaari Paneer Tikka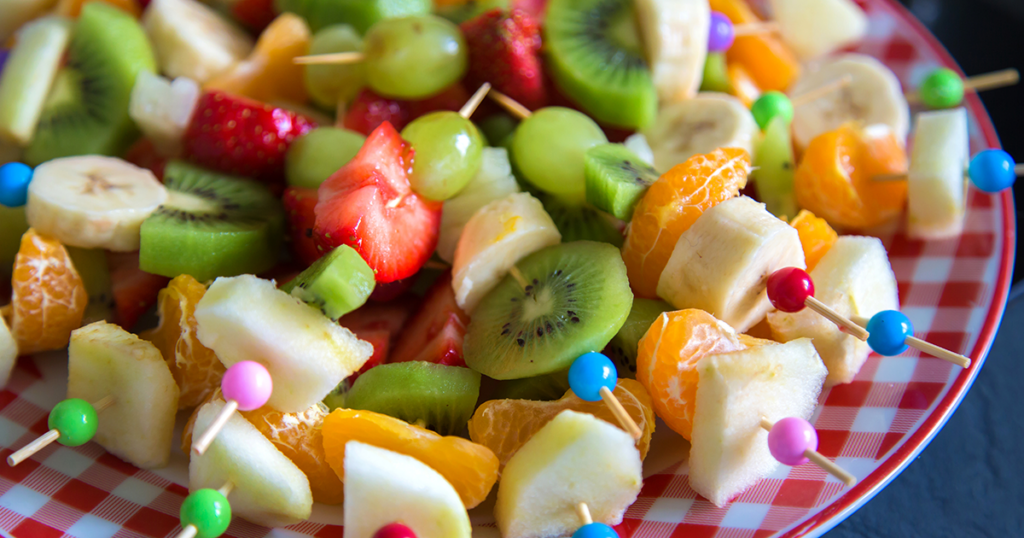 There is something in store for all the paneer-lovers out there. As you would not like to miss out the overall taste and good flavours, this energy-boosting and comforting dish of almost every vegetarian is yet another Navratri delight you can devour during the fasting period. We are talking about the highly energising and easy vrat special paneer-based recipe.
Falahaari Paneer Tikka is a famous Navratri delicacy that can be ordered from leading satvik restaurants and eateries in your city. The dish will taste immensely good and will keep you energised throughout the period.
6. Singhare ka Halwa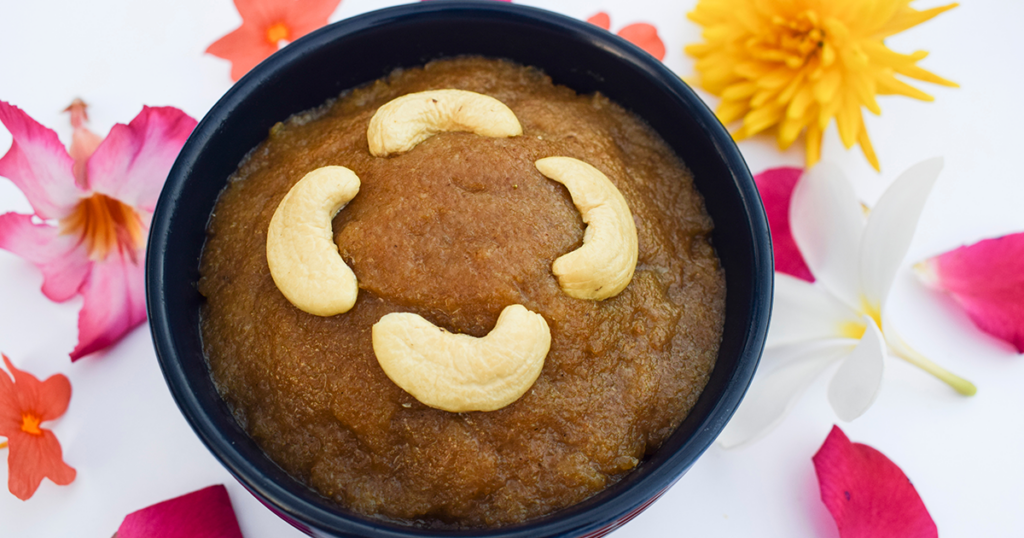 The limitation of delicious food items during the fasting period might appear overwhelming, especially when it comes to your sweet cravings. It is quite natural to crave for delicious sweets. The delicious Singhare ka Halwa is easy to prepare and immensely nutritious for the period.
Singhare ka Atta serves to be an immensely energy-boosting dish that can be added to the special diet of Navratri. It is rich with essential nutrients that will help in maintaining your overall energy levels. This is why it is high in demand during the festive occasion.
7. Peanut Laddoo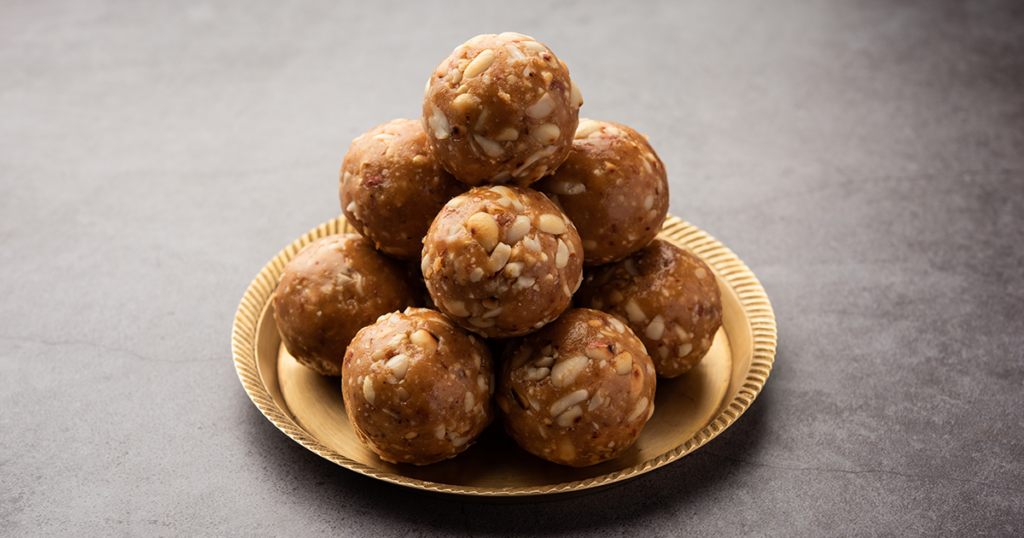 Healthy and fulfilling peanut laddoos are prepared out of jaggery to ensure a guilt-free treat. It helps in satisfying your sweet tooth while delivering essential nutrients required during the fasting period. It is regarded as one of the most delicious and healthiest vrat snacks for the festive season.
Conclusion
Make the most of the vrat period during Navratri by indulging in health-friendly yet delicious food items. The best part is that you can now order food items online from Swiggy from nearby satvik restaurants in your city.

Satisfying your cravings, one bite at a time. Discover the best eats, trends, and uncover the hidden gems with us to make your online ordering or dining experience a memorable one.