Dining in the famous metropolis of North India, Kanpur, you will witness a diverse, rich melting point of cuisines from all corners of the world. From international specialties to regional cuisines, you will be impressed with the intense culinary scene of Kanpur through its delectable range of local dishes.
Famous as the 'Leather City,' Kanpur is a famous tier-2 city. In addition to its comprehensive industrial and manufacturing base, the city has also made a mark with its extensive food scene that is loved by locals and tourists alike. The delivery of rich cuisines is directly linked to the influence by several cultures and ethnicities that have been prevalent in the region for many years. Let us help you explore the best food in Kanpur to enhance your experience here.
Top Famous Dishes of Kanpur to Relish on Your Next Trip
The overall positive attitude and diversity linked to adapting to other cultures that came and ruled over this historic city have made Kanpuri cuisine worth a try. The platter in which delicious local food is served here in Kanpur is a well-defined testament of the overall wealth of culture and richness in the cuisines featuring a myriad of distinctive food items.
If you are ever visiting this popular city, you can definitely have the must-try food in Kanpur for a divine gastronomical experience. Here are some:
1. Shami Kebab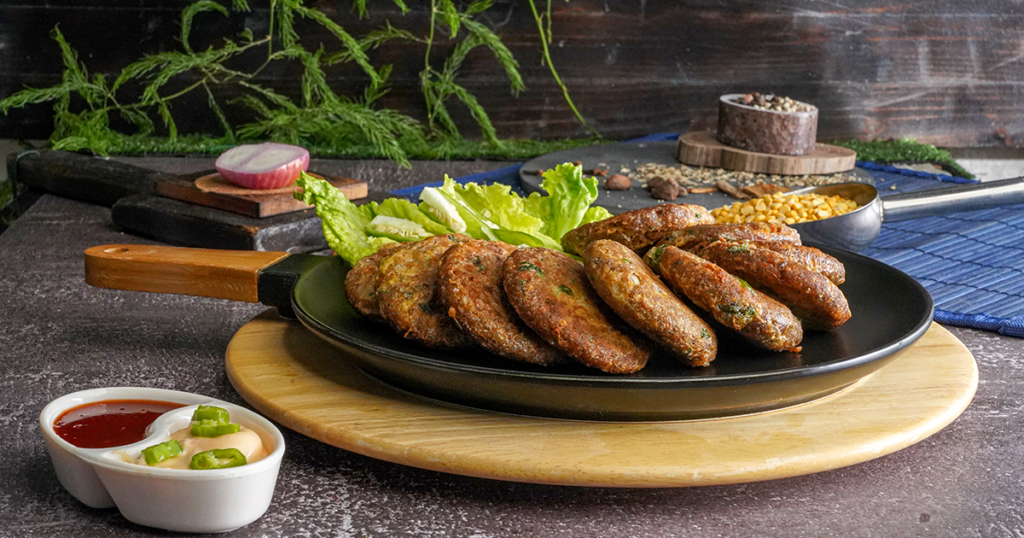 The dish has grown to rise in popularity while becoming a highly sought-after traditional food item in Kanpur. As a matter of fact, Shami Kebab is quite prevalent across all colonies or cities that were once ruled by the Mughal Empire, including Kanpur.
The dish features delectable minced meat mixed with chickpea powder and a blend of interesting spices to develop the ultimately delicious binding batter. Certain recipes in the city also include eggs into the batter before the kebabs are moulded on rods and roasted in a coal oven. You can also come across several vegetarian versions of this scrumptious dish. There are several high-end restaurants and local street food vendors offering this delicacy. You can order a steaming hot plate of Shami Kebab from famous hotspots like Zyka Restaurant, Tunday Kebabi, and Behrouz Biryani.
2. Delectable Biryanis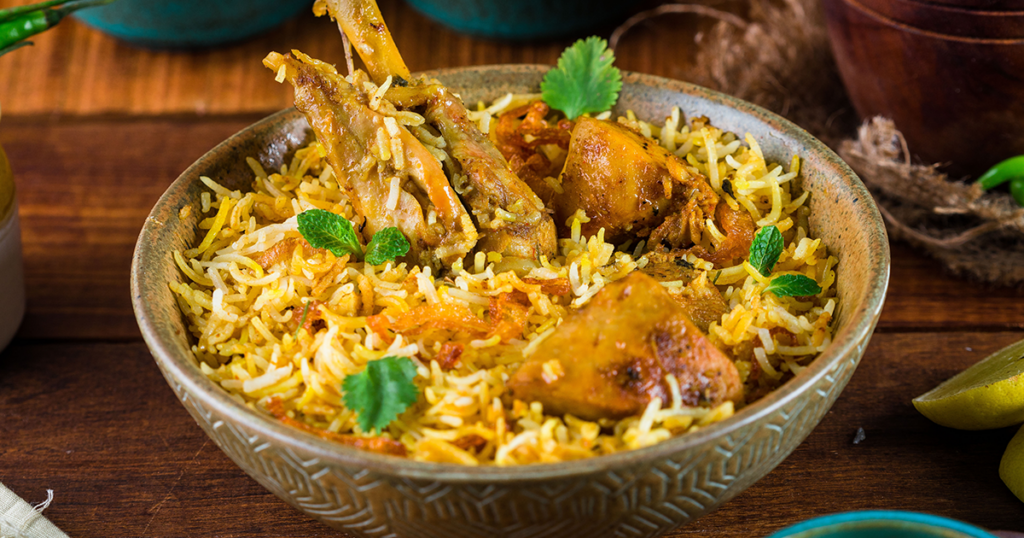 The overall picture of Kanpur's delicacies will be incomplete unless we mention the mouth-watering range of Biryanis served here. Whether you are in search of veg or non-veg versions of this dish, you can find them across the best restaurants of Kanpur.
Like most authentic cuisines, the flavours and taste of biryani will vary from one eatery to another. However, when you order a plate of delicious biryani from a famous place like Zyka Restaurant, Biryani by Kilo, Behrouz Biryani, and Dawat Restaurant, you are assured to enjoy the most divine flavours.
3. Thaggu Ke Laddoo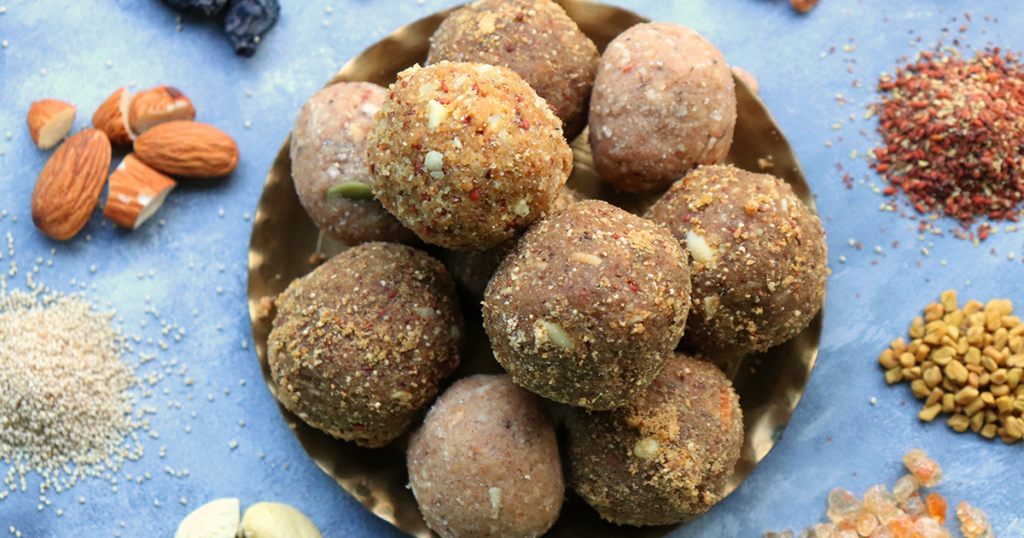 Thaggu Ke Laddoo is a famous food joint in Kanpur with its history dating back to more than five decades. The eatery is well-known amongst residents for its delectable, lip-smacking Desi Ghee Laddoos. The highly sought-after sweet dish is prepared with the richness of ghee, khoya, and lots of dry fruits. The first choice of sweets amongst tourists, these scrumptious laddoos are a healthy and flavourful sweet to finish your fulfilling meal.
4. Basket Chaat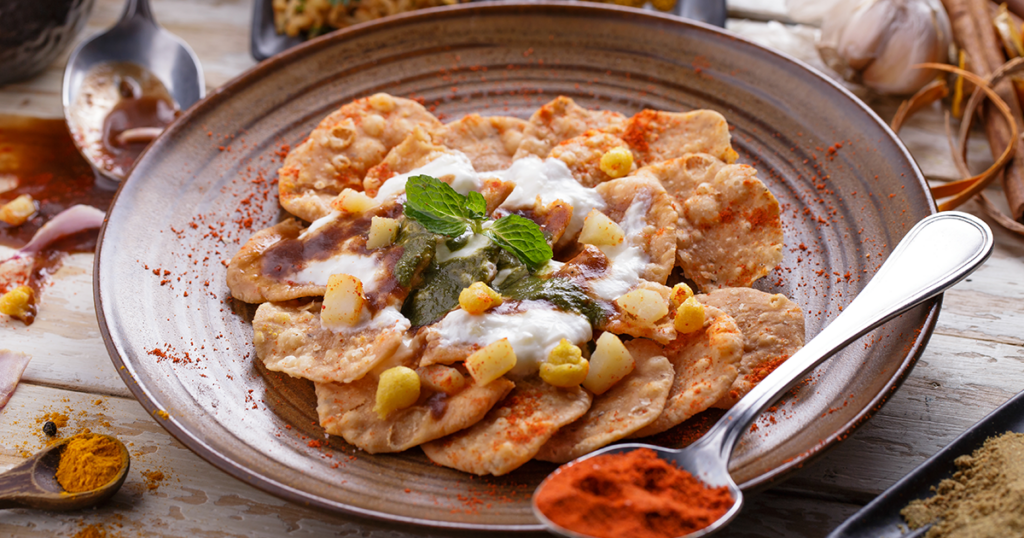 There is no better experience to fulfill your short-term hunger pangs with a mouthful of juicy basket chaat. Quirky, spicy, and intense with flavours. The Chaat is available in the form of a small basket or bowl. The edible bowl of the Chaat is filled with mashed potatoes, spices, pomegranate seeds, and delectable papdi. It is the ultimate go-to snack at any time of the day.
5. Kebab Parantha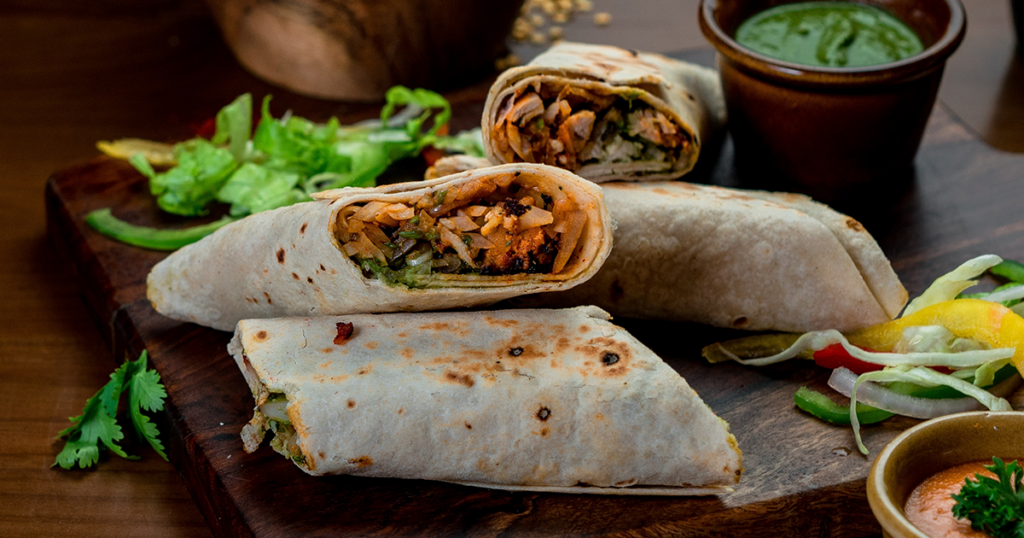 Veg or non-veg kebab parantha is one of the most popular street-side food options in entire Uttar Pradesh. When you are craving something delicious, you can never say no to soft, crunchy paranthas. When you have delicious Kebab Parantha at famous hotspots like Mama Bhanje Restaurant, Zyka Restaurant, and Tunday Kebabi, you will indeed relish the divine flavours of the dish like never before. It is prepared by rolling a delicious serving of Kebab rolled over in soft parantha along with chutneys and salads.
6. Mattha bread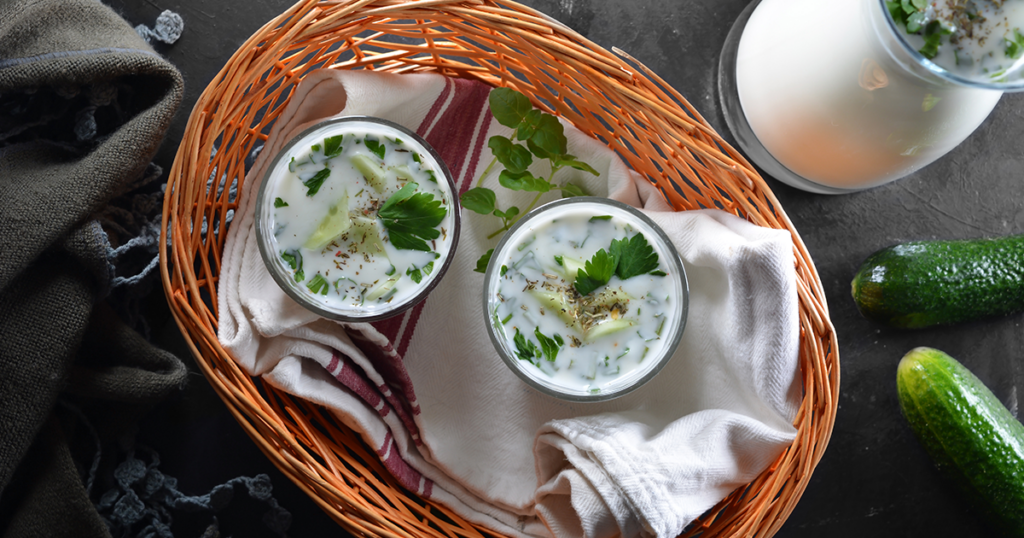 Delivering an unparalleled flavour, Mattha bread is one of the most famous sweet dish snacks in the city. Freshly churned white butter is served with the softest bread out there. There are several variants available out there. Pahalwan Ji Ka Special Mattha is a one-stop destination to order this scrumptious sweet dish and enjoy its divine flavours.
7, Kachori Sabzi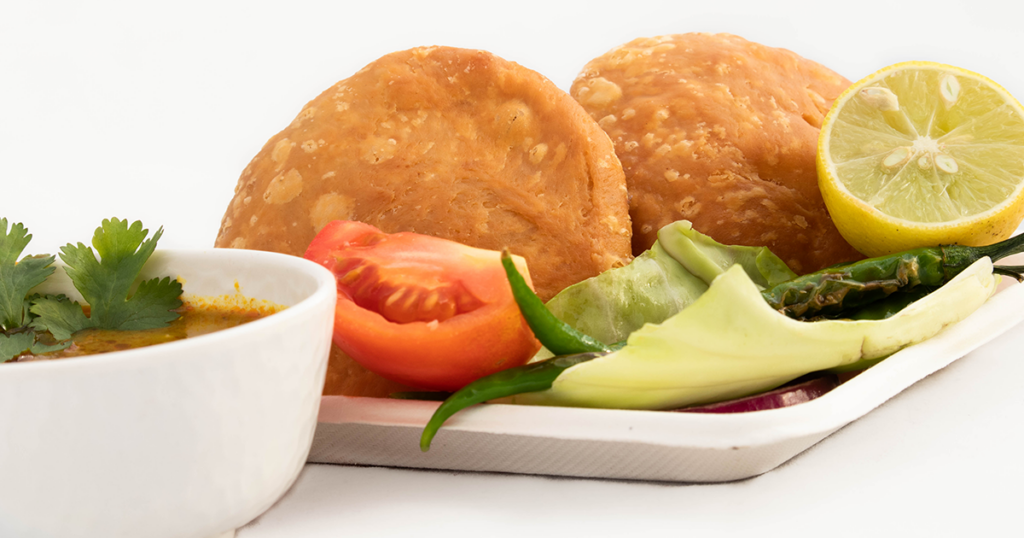 Luchi or kachori flatbreads are a deep-fried variant of refined flour flatbreads in a beautiful round shape. These delicious flatbreads are served with piping hot sabzi, usually boiled potato curry in a blend of spices. The unique combination of crispy and dry texture of luchi and gravy-textured spicy curry (sabzi) makes the most heavenly experience to binge on for a hearty breakfast.
As you plan your trip to try out the most popular food in Kanpur, order a plate of luchi or kachori sabzi from Shanti Niketan Sweets, Tewari Sweets, Lala Dayaram Sweets, and so more.
Conclusion
Get the most of the best food in Kanpur by ordering food online from Swiggy. You can enjoy the most delectable tastes of the historic city by simply sitting in the comfort of your home.
FAQs
1. What makes Kanpur's culinary scene unique?
The rich culinary scene of Kanpur is recognized by its delivery of delicious local cuisines. The cuisines here take inspiration from the influences of the Mughlai kitchens. Therefore, you will come across a number of eateries offering Mughlai specialities to boost your taste buds.
2. What are some must-try dishes in Kanpur?
As you visit Kanpur, some of the must-try foods in Kanpur are Sultani Daal, Basket Chaat, Shami Kebabs, and a wide range of flavour-filled biryanis. Additionally, you can also try out some of the popular sweet dishes, including Mattha bread, Imartis, and kheer.
3. What are the signature flavors of Kanpur's cuisine?
If you wish to relish the divine flavours of distinctive Kanpuri cuisine, you will be delighted to taste the rich savoury and tangy flavours full of spices. Kanpur is famous for its signature dishes like Sultani Daal, a variety of Chaats, Biryanis, and roasted aloo on Bhatti.
4. Are there any local food specialties that I shouldn't miss in Kanpur?
There are several must-have local food specialities in Kanpur that you should not miss out on. Some of the must-try dishes here are Shami Kebabs, a wide range of biryanis, aromatic kheer, and taste imartis.
5. Is Kanpur known for any specific regional cuisine or culinary traditions? <h4>
Kanpur is renowned for its Boti Biryani and Kakori Kebab. Most of the cuisines here take inspiration from the Mughlai culture that was prevalent in the city for several years. Therefore, there is a wide range of specialized kebabs, biryanis, and meat-based dishes to relish.

Satisfying your cravings, one bite at a time. Discover the best eats, trends, and uncover the hidden gems with us to make your online ordering or dining experience a memorable one.