General Manager of Business Planning, Mansi Navalakha shares how Swiggy empowers her.
Driven to excel at everything she does, Mansi Navalakha has surely crafted an admirable career at Swiggy. In only five years, she has scaled across three increasingly impactful roles. Her passion, dedication, and kindness make her a valuable asset for Swiggy. Here's her story.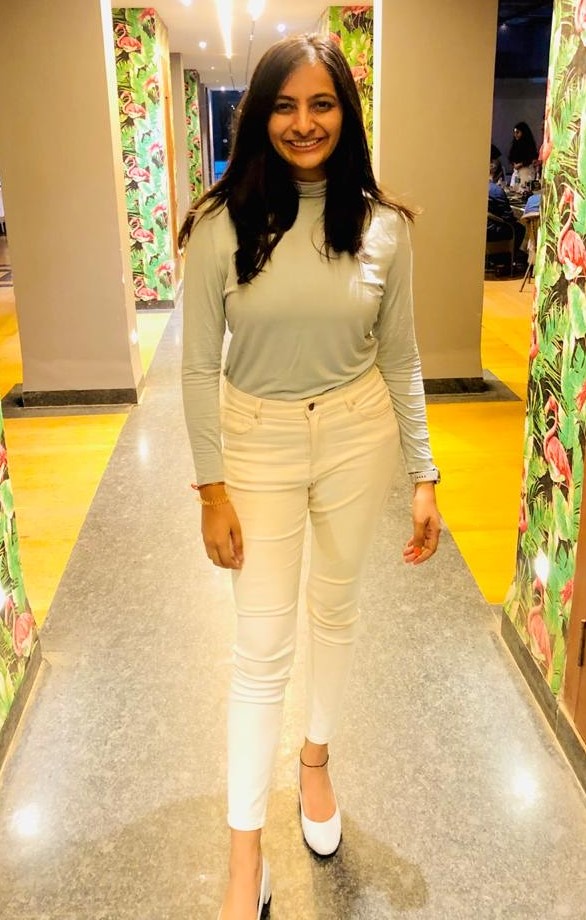 Tell us about the beginning of your Swiggy ride. What was your role when you joined the company? How has that changed over the years?
Over the last five years, my journey at Swiggy has been one of continuous growth and accomplishment. I received multiple opportunities where I could consistently perform to the best of my abilities. Today, I proudly hold the position of General Manager for the Business Planning team. The journey so far has deepened my understanding of the industry and has also reinforced my commitment to drive excellence in every facet of our work. I look forward to the challenges and milestones the ride brings as we continue to deliver unparalleled convenience to our customers.
How would you describe your journey at Swiggy?
In five years, I have scaled from Business Associate to Manager, Senior Manager, and now the General Manager of the Supply Sales and Planning vertical. It was Swiggy's exceptional leadership that guided my passion for excellence and encouraged me to ascend these ranks.
This half-decade journey has been a profound learning experience and has shaped me into the person I am today. Swiggy's culture of recognizing and rewarding achievements has been highly instrumental in my growth. I'm immensely grateful for the opportunities and support the company has trusted me with.
Looking back, what would you say has been the best moment of your tenure at Swiggy?
During my time at Swiggy, there have been several moments that stand out as highlights. One moment that holds a special place in my heart is when Swiggy took the time to extend their appreciation to my family. This thoughtful gesture occurred when I was honoured with the Swiggstar award, and they reiterated it each time I achieved a promotion. It's a touching reminder that Swiggy not only values my contributions but also recognises the invaluable support of my family. This genuine recognition made me feel I was part of a supportive and appreciative community.
What led you to join Swiggy?
I applied to Swiggy following my passion for both food and data. What truly set Swiggy apart, however, was its exceptionally positive work culture. This distinction made me choose Swiggy over other companies. Looking back, I can confidently say it was the best decision I've made.
What was your first day at Swiggy like?
Like any new joiner, I was nervous and slightly overwhelmed on my first day. But the nervousness soon turned into excitement when I met my new team members, colleagues from the previous organisation, and my really cool manager.

The Swiggy onboarding team was also very helpful and made me feel at peace. I was briefed on my Key Responsibility Areas, was given a nice onboarding hamper, and was given an induction session to better understand the work culture. At the end of the day, I left with a smile on my face!
If you could, what would you say to the day-one version of yourself?
I would remind my younger self to trust in her capabilities, assure her she's going to do well, and remind her that perseverance is the key to success. So, be yourself and go for it!
Are there any lessons you've learned in your time here that can be carried forward in life ahead?
Absolutely! In the five years that I have spent here, I have realised the importance of having a good team and being a resourceful team player. I learnt to stand my ground while being humble. By burning the midnight oil and working on festivals and public holidays, I understood the power of minor sacrifices and the impact they can make. I will definitely remember these and many other lessons throughout my life.
What would you say motivates you to continue to work with Swiggy?
I am immensely grateful to Swiggy for recognising my efforts and helping me become the person I am today. Their appreciation and support have gotten me through some tough times in life. The company not only empowered me to excel at my work but also trusted me with bigger roles, and the challenges that came with them. Swiggy's strong leadership, its people-first work culture, and the Future of Work policy also have influenced my decision to continue working with Swiggy.
What's one Swiggy value you resonate the most with and why?
The one Swiggy value that I resonate the most with has to be 'Do More With Less'. This value has made a huge impact on my professional as well as personal life. It has improved my ability to multitask, my prioritisation skills, and has taught me to optimise the use of my time and resources.
How has your experience been with the Future of Work policy?
I am highly thankful for the Future of Work policy, as it came when I needed it the most. It not only allowed me to settle into my married life, but has also given me a chance to travel more, give myself unique experiences, and develop new hobbies. It has also allowed me the time to work on my physical and mental well-being.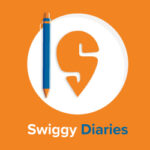 Swiggy Editorial is a team of writers who work with the company's Employer Branding team.