Most foodies would tell you that their first love for food blossomed on the roadside, right by a street cart which ate up their weekly pocket money. Unfortunately in 2020, it's been tough for every foodie to visit these 'first loves'. Tougher still, is helplessly watching our beloved pani puri wallas, vada pav bhaiyas, and bhel puri didis shut their shops overnight. Our hearts went out to these vendors; we wanted to help them revive their businesses. That's when we struck a partnership with the Ministry of Housing and Urban Affairs' (MoHUA) PM SVANidhi scheme.
The PM SVANidhi scheme, in collaboration with Swiggy, aims to provide working capital loans to street food vendors, while also boosting their business through online ordering. Currently, we're scouring India's top street food destinations, continuously identifying iconic vendors, holding their hands through food safety practices, while introducing them to the world of online ordering. At the time of onboarding, all vendors will be registered with FSSAI. Swiggy will then facilitate a Food Safety Training and Certification (FOSTAC) in partnership with FSSAI and their empanelled partners.
Now, before you go and order those pani puris you've been missing, here are a few stories that are just as comforting for the soul.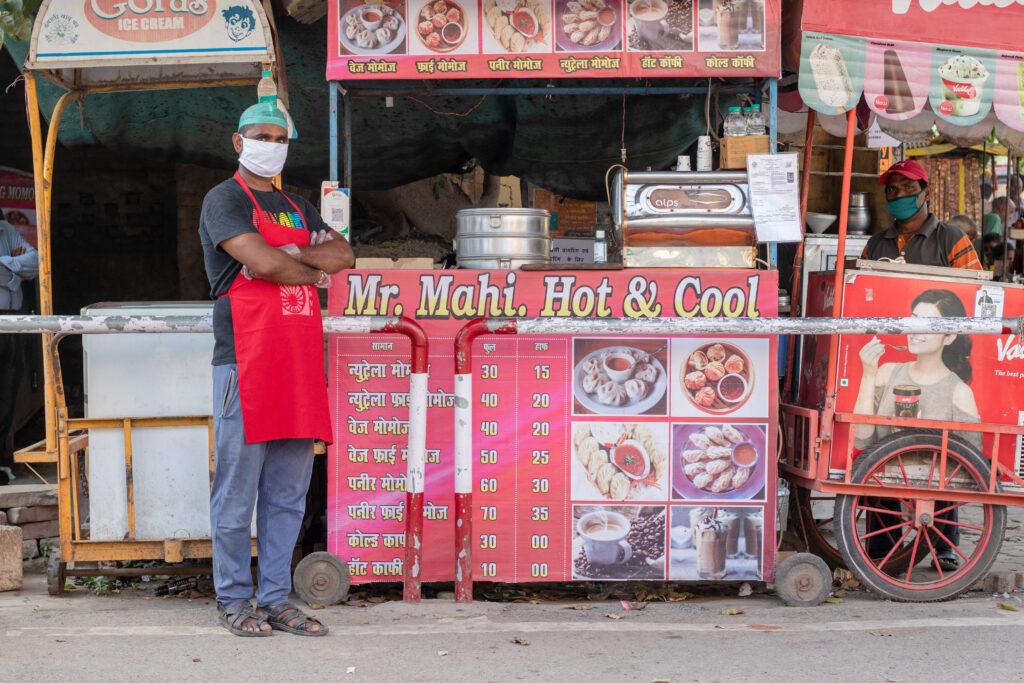 I used to sell vegetables for a living before discovering ice cream – and you won't believe it, but, softys were not a big thing in Varanasi. So, I jumped at the opportunity of opening a softy stall – Mr. Mahi Hot & Cool. This stall is more than a business for me – it's what has helped me look after my son's heart condition; I even named it after him! Through the years, I've worked at keeping it different and exciting, always. That's why I learnt how to make momos from my friends. Now, my plates are absolute hits! My next goal was to get into food delivery. Finally today, I'm a proud partner of Swiggy, and can't wait to watch my creations reach the different corners of Varanasi. – Arvind Maurya, Mr. Mahi Hot & Cool
Of course, we couldn't venture into street food delivery without adding the king of street food – Vada Pav. Shree Jay, a wholesome little cart in Indore, did the honours for us.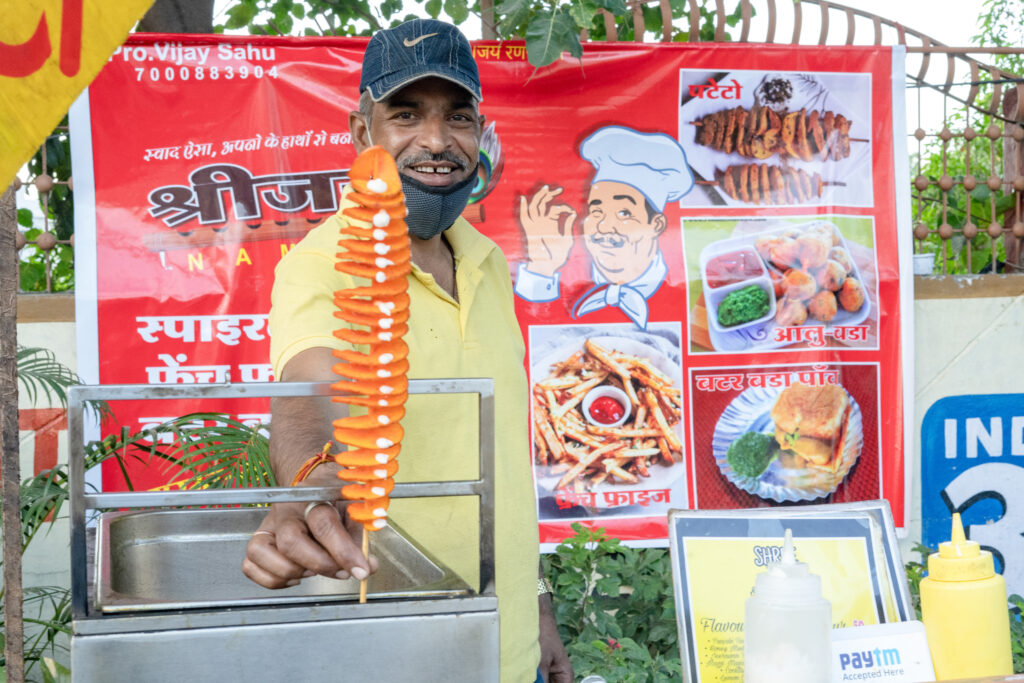 At my steady job with a petrol company I would daydream of starting something on my own – being my own boss. I quit and decided to take my love for home cooking to the streets – for six months I learnt the best recipes from YouTube. Not long after, I proudly set up Shree Jay with two friends. The greatest feeling in the world is watching how our spiral potato fries can make anyone's day better. Now, I run the stall with my spouse, and we're ready to grow more with Swiggy. – Vijay Sahu, Shree Jay Food Stall
We're excited to not only support street vendors and give their business a new lease of life, but are also thrilled to have you bite into the street fare you've been missing. If the street vendor collection is already live in your city, click the button below to explore your options.