Here's how one man made his entry into the F&B industry by learning how to make Pizza online and how Swiggy helped take his business to the next level.
There are many who pick up a hobby or even try out a new recipe after watching it on Youtube. But the number of people who start a business after testing out a recipe is very low. Making an entry into that exclusive club is Anant Arora and his thriving restaurant — Pizza Club 99 in Allahabad. 
This is the story of how one banker started his restaurant after one evening of "Youtubing a pizza recipe" because everyone at home was feeling peckish. And how Swiggy's account manager Vishal Chippa stepped in to make that dream bigger and better. 
Upping Allahabad's taste buds
Anant was content with his research analyst role at a bank in Delhi. When he moved to Allahabad after a posting, things began to change. "Allahabad is a smaller city so work times were shorter and there wasn't much to do. After a point I had the choice to move back to Delhi, but I didn't want to, so I quit my job and stayed back," he says.
One evening, when the family was spending time together, they decided to order some food. "It was a little late in the evening. We thought we could order some food but then I decided to make something. At that point, I could only make instant noodles. But I decided to look up a pizza recipe. To be honest, I did buy the pizza base. But the recipe turned out well and everyone liked it and actually suggested taking this to another level," he says.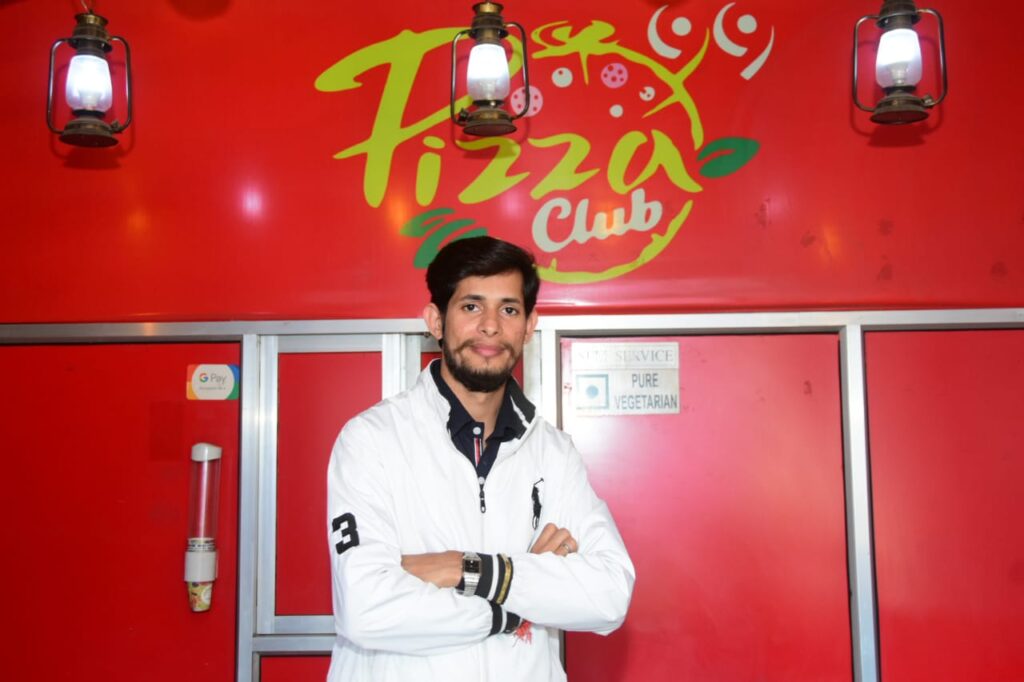 After getting his friend and CA's stamp of approval too, Anant actually started looking into this idea of a restaurant seriously.
In January 2018, with no experience in the F&B industry, Anant started his first cloud kitchen Pizza Club 99 in a 10×10 room. "The first four to five months was a huge test. We initially bought pizza bases and made our pizzas on it. Business started doing well because there were no other competitors in the same area. With an uptake in business we hired more employees and then started making our own pizza bases. I researched and started reading books on how to get that perfect pizza base. If this was going to be my future, I might as well make it unique," Anand adds. 
With business booming, Anant was happy with the way things were progressing. He says, "I knew Swiggy was going to make an entry within a few months in Allahabad, so I was excited about onboarding and doing better business. But the next few months were filled with so many highs and lows I wouldn't have ever guessed."
A cheesy affair with Swiggy
Once Swiggy made its way to Allahabad in April 2018, there are no guesses who onboarded with the company first. "While our basics were ready, we had no selling point structure in place. Who to sell, who to pitch the product to, what to look for in the market… we had no idea. We need a platform for this information and we found Swiggy. We onboarded with Swiggy on 19 April 2018. I remember it clearly, because on that day I felt like we would close the cloud kitchen and move back to Delhi for work if things wouldn't work out," says Anant.
The whole idea behind starting a cloud kitchen, according to Anant, was to build knowledge about the industry and to save costs. "I had no knowledge about the F&B industry, so we had to start from a place where we could understand the market and the industry. We didn't want to open a dine-in restaurant where we would hire staff and if the management and food wasn't up to the mark we would incur losses. So the mindset was to first test out how our cloud kitchen worked and if that was a success, we would convert it into a restaurant," he says.
That worked for Anant until they decided to start a restaurant in December 2019, a few months before the pandemic hit. "We managed to save enough money to start our restaurant, but our timing was wrong. A few weeks after opening our restaurant COVID-19 hit. Things got bad soon and we had to shut down the dine-in," he says.
With the help of Anup, a Swiggy account manager back then, Anant was able to use this new space to run his orders. He says, "We took all the necessary measures and were able to run the kitchen for deliveries. Orders picked up and we even got featured in a daily, due to Swiggy's help. Eventually we started selling groceries and delivered them through Swiggy Genie."
Vishal Chippa, Swiggy's account manager, took over the account recently. Speaking about how it is working with Anant and his brand, Vishal says. "I moved to Allahabad from Jaipur, which is a bigger city and has a wider variety of options in the F&B industry. But when I tasted the pizzas here, I realised that everything was so fresh that it made sense why people loved coming here. Even from a pricing point, it is very affordable, so they cater to a wider range of people that can't always afford pizzas from a large chain."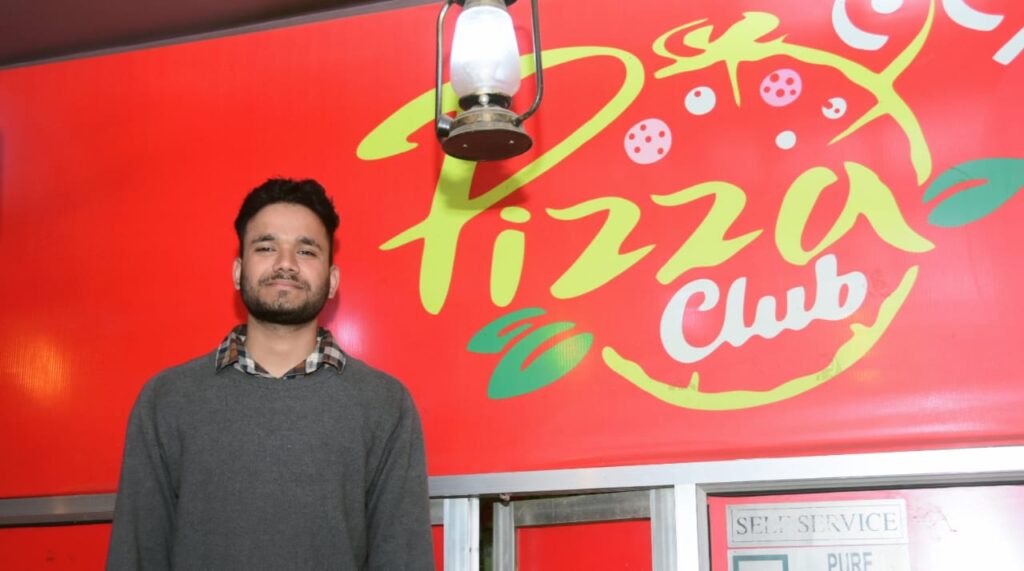 Anant was planning to start a more affordable and offshoot brand of Pizza 99. And Vishal stepped in to help. "Anant was going to launch a brand called 50-50 Pizza, where you get pizzas for INR50. So I brainstormed with him and was able to help him launch a few branches in high-potential markets, where the student population was higher. That helped expand the range of customers and drove up their market share," Vishal adds.
In addition to this, Vishal helped with enhancing the menu. "We worked together and added images on the menu, making sure the tagging was right. We also expanded the delivery areas and incorporated the right kind of ads at the right time and took customer's feedback about being open for a longer time."
Along with Vishal's help, Anant was able to add more products to the menu, expand the dessert section, and even worked on creating a brand presence by putting up kiosks at various events in the city.
Anant is happy with the relationship he has developed with the sales managers at Swiggy. "Vishal has been really helpful. He walks me through things that would help my business grow. I have been very lucky to have worked with some of the best account managers from Swiggy, they have all made my association with Swiggy worth it," he says. 
As far as starting an Italian food business in Allahabad is concerned, Anant knew he was taking a risk. Anand says, "Which is why we didn't want to have exorbitant prices. Through our company we are taking pizzas to so many homes, families and people in general who would not have thought of eating something like this. That is a huge win for me."
From a one-man army, who learnt the basics of making a pizza to now running a busy kitchen with many employees, if there's one thing you can stand to learn from Anant, it is this — when the going gets tough, you need to just knead better.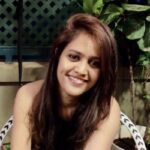 Priyanka Praveen leads content for Swiggy's Employer and Talent Branding team. She comes with 11 years of writing experience having worked for Indian and International news organisations. She loves story-telling, is an avid embroidery artist and a wannabe baker.