Here's the story of how two people took their love for all things food and beverages and converted it into their business — Local Ferment Co.
Big things often start really small. Sometimes, as small as a one-man team, making kombucha and ginger ale, out of an apartment in Jaipur in 2020. Fast forward three years later and you have Local Ferment Co., a full-fledged F&B company that makes cheeses, sandwiches, sodas and so much more.
So how does Akash Devaraju, a "tech guy" with a computer science background and no experience in the food industry start an F&B company? And how did he grow Local Ferment Co. along with his partner Noopur Porwal, to a six-member team?
This is the story of a brand in Bangalore that has been quietly changing the way the city eats and drinks and how Minis on Swiggy is helping them increase their customer base while allowing them to focus on their business.
Soda'mn good
So how did a techie get into the F&B industry? "I've always loved cooking and bartending. I am from the tech industry, but food was a space I always wanted to explore. So after my company got acquired, I had the space and time to venture into the F&B industry," he explains.
That was the beginning of his company Chef Social, a company that offers bespoke dining services in the comfort of their home, it was during the time that he visited Jaipur and the rest was well, history.
Speaking about how it used to be back in the day, he says. "My home would get messy. When you make kombucha, sometimes the ingredients tend to explode. So some mornings I would wake up and find that my house looked like a Jackson Pollock painting," he says reminiscing about the past.
Local Ferment Co. all started by chance. Akash initially moved to Jaipur to set up an F&B menu for a cafe. He says, "But I started making beverages for the same place and that's when I realised that customers really like it. I started brewing directly from my home and customers liked it. I was selling it through word of mouth and through WhatsApp to folks in Jaipur."
If planning, prepping and making was one bit of the challenge, which by the way Akash loves, it wasn't the end. "All of this started during the pandemic. I had to make sure the packaging was right too. I found a good supply chain of glass bottle sellers, then I worked on the packaging, logos, labelling and more. Once that was done, I would go from café to café to speak to people about stocking up on my products. It was hard work, but worth everything," he says.
Within a year Akash met his partner Noopur (who incidentally previously worked with Swiggy). She heads product, business and brand, and the two expanded it to what it is today.
"I wanted to start Local Ferment Co. because it is generally hard to find non-alcoholic beverages at places. So I started making them," he says.
As time went by, Akash started supplying to several cafes and restaurants, a couple were in Bangalore. "My clients in Bangalore said that I should move here and set up the entire business. So I eventually did," he says.
Mini steps to better business
After they officially started Local Ferment Co. in Bangalore, Akash and Noopur were busy with work. "We started servicing about 10-15 establishments, but we now service 120-130," he says.
So how did Minis on Swiggy happen? "Sriharsha Majety (Swiggy's CEO) is a mentor and a friend. He is also someone who liked our products from the start. Now we've always been early adopters of Swiggy and its products, we have used different verticals of the company. So when he introduced Minis on Swiggy to us, we were excited at the prospect of expanding the business," says Akash.
So how has the ride been so far? "It's an interesting journey. Minis was a great replacement for another e-commerce platform for sellers. Here sellers don't have to pay a commission, which was high on the other platforms. So it's extremely beneficial and I see the greater value of it. We've been using it ever since. Minis contributes to a pretty big chunk of our revenue monthly," says Akash who was one of the first people to onboard with Minis.
On average, Local Ferment Co. currently receives about 20-30 orders per month on Minis.
"Minis has a really good support system and customers can message us easily over there. Someone from our team is always responding directly to our customers, so that's helpful, " he says.
When asked how Minis has helped so far, Tarini who works as a chef, brewer and marketeer at Local Ferment Co. says, "Minis is a very self-sufficient platform. That has kind of been my entire perspective. From onboarding to using the app, everything is seamless and easy to follow. You don't find the need of anyone handholding you. If by any chance something isn't working, it is very easy to get intouch with an official and get it sorted immediately. But my favourite part about Minis is that it gives small businesses a chance to grow and leverage the Swiggy platform."
From a small business that was run in the confines of his home to now having a proper setup to make kombuchas, sodas and a variety of food, Local Ferment Co. has come a long, long way.
So what does the future look like for the company?

"We are looking for global domination. We are bringing some really amazing concepts to the field of F&B. We have a fabulous team and we are able to do all this only because of them. It is critical to build a great organisation and we are working on that right now. So, yeah, the future is great. We are raising our third round of funding. We're going to raise our fourth round in another year. We are scaling up. We are automating a lot of things, even though I feel that artisanal touch has to be there. And, we are very much trying to keep that approach alive so it still is a 100% handmade product," he says.
With all the new things the team has to offer, one thing is for sure. The future is soda-lightful!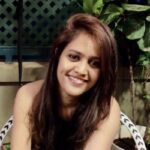 Priyanka Praveen leads content for Swiggy's Employer and Talent Branding team. She comes with 11 years of writing experience having worked for Indian and International news organisations. She loves story-telling, is an avid embroidery artist and a wannabe baker.