Senior Manager of Human Resources Business Partner (HRBP) and a tenured employee at Swiggy, Vaishali Dhangar, shares her initial impressions, the challenges, and the joys of working with the company for eight years.
"I cannot work here" was the thought Vaishali had when she entered the humble Swiggy office on her first day as an assistant HR manager.
This July, the company celebrated eight years of Vaishali being with Swiggy. What made her stay despite the first impressions? Let's hear from the lady of the hour herself!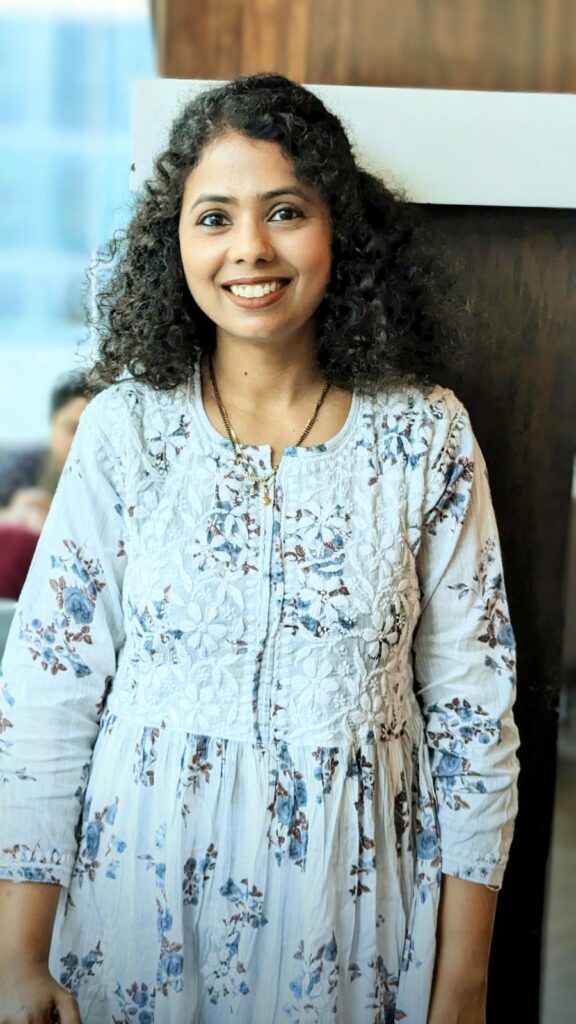 How did you come across Swiggy? And what did it feel like when you first walked into Swiggy's office in 2015?
My interview for Swiggy happened at a cafe, which felt unusual since I was used to traditional ways of working. But I knew Swiggy was a new company and that they would have an unconventional approach to such things. I wanted to learn new ways of business which were being explored in the start-up ecosystem, so I decided to join Swiggy as assistant HR manager.

On my first day, I arrived at the Pune office, which was an apartment filled with desks and chairs. Today, we have grown from that one apartment to having state-of-the-art offices at multiple locations across India. I joined Swiggy as the fifth employee of its Pune team, and the current strength of the Pune office is 250 employees. I am very proud of the progress we've made in the past eight years. It is truly unbelievable!
How was your experience of the Bangalore office back then?
When I first visited the Bangalore office, one point on the agenda was to meet Swiggy's founder and CEO, Sriharsha Majety. I have been one of the few lucky people who got to work closely with him and Girish Menon. During the launch phase, both of them travelled to Swiggy offices in different cities and to understand and witness the impact made by the HRBP team.
In a culture of job-hopping, what has made you stay with Swiggy for all this time?
The opportunity to contribute and build a company from an early stage is what drew me to Swiggy. I also liked the culture and the immense scope of learning and growth. When I joined, I was looking after Pune's HR functions. Then I managed end-to-end HR operations for the Ahmedabad office. After that, I handled Mumbai, followed by the Andhra Pradesh and Telangana clusters. I was involved in launching cities, setting their processes, planning and executing engagement activities, and several other HR functions. I was even assigned projects running on a pan-India level. So, my responsibilities, learnings, performance, and impact always kept growing positively. I also experienced so many ups and downs of my professional journey with Swiggy, because of which I developed an emotional bond with the company over time.
All of this, together, is what made me stay.
As long as the company is taking care of me and there's learning in the organisation, I don't see a reason to leave the company. In fact, I look forward to completing ten years at Swiggy.
Was launching Ahmedabad the first big project that you were a part of?
Yes, it was my first big project, and I was super excited to be a part of it. At that time, Swiggy operations were stabilised in seven cities. After a gap of one and a half years, we started expanding to more cities, Ahmedabad being the first of them. My excitement was not just because Swiggy was growing, but also because I was getting an opportunity to set up HR processes from scratch. I learnt to take care of the employees, to manage organisational requirements, undertake change management and so much more. In my five years of managing the western cluster, we had zero attrition, with 75 employees completing five years. I like to consider this as a testament to the culture, processes, and environment we built.
How has Swiggy managed to create and maintain a uniform culture across multiple Swiggy offices?
I believe it is important to understand how the employees interpret your company and its culture. That's why we build a friendly environment where employees are free to talk to anyone, to explore different roles, and to share their inputs. Another important factor while building Swiggy's culture is a focus on the learning and growth of associates. In my eight-year tenure, I've seen multiple employees who have grown across levels, for instance, from Sales Managers to Cluster Heads. We also ensure we make Swiggsters feel respected, valued, and cared for. Alongside all this, we champion diversity, equality, and inclusion, and our workplaces reflect that. Overall, we try to create a fun, welcoming, and positive environment where individuals can be themselves and do their best work.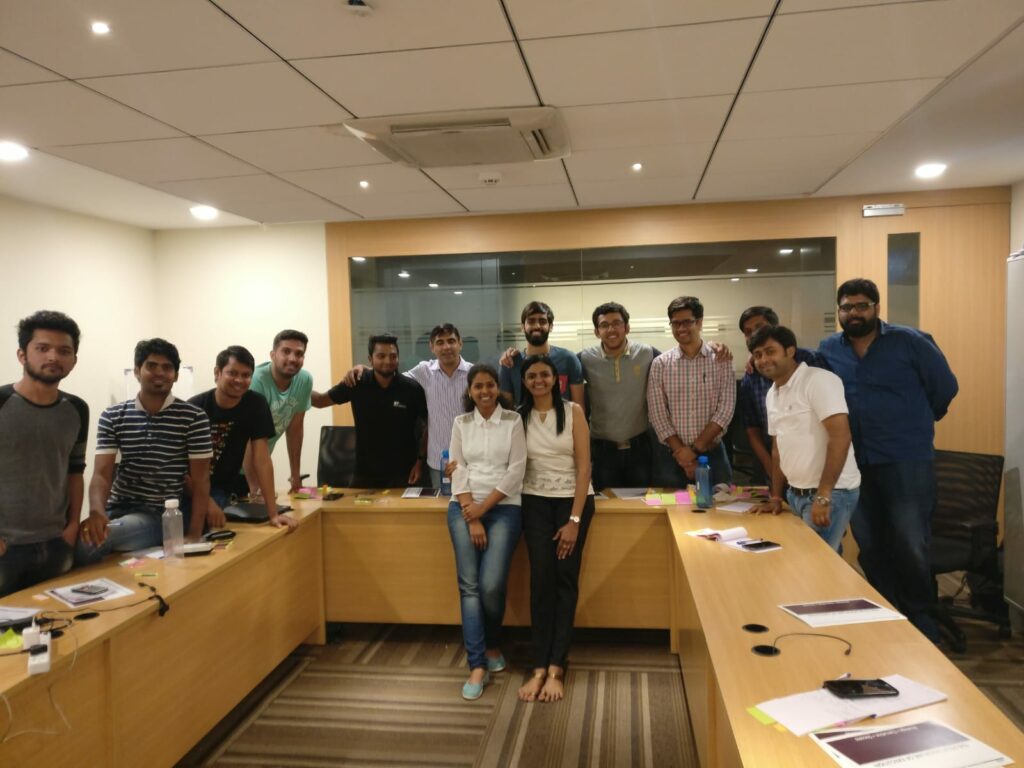 How has people's perception of Swiggy changed from when you first joined?
Eight years back, I remember, people outside the company ended up mispronouncing the company name; they called it "Swijee". It was an unknown company for everyone. In fact, it was unknown to me as well when I joined. But we became quite famous in just one year. We first became popular through our INR1 Vada Pav marketing campaign in Pune. Today, we have different verticals like Instamart and Genie, we have a call centre team, and multiple businesses, so much so that I no longer need to describe what Swiggy does. People hear my employer's name and exclaim, "Swiggy? Oh, wow!"
Eight years back, did you think Swiggy would go on to have so many verticals? What has been the most surprising Swiggy offering for you?
Back then, I couldn't imagine that we would go on to have so many verticals. I saw the company going through challenging phases, and sometimes I wondered if we would survive that period. But thanks to Sriharsha's vision and leadership, we not only survived but flourished brilliantly.

I was quite surprised at the start of the Swiggy Genie service, simply because I didn't think such a service could exist. Also, delivering alcohol was another offering that came as a surprise.
If you could become any other person at Swiggy, who would that person be and why?
I would like to become Sidharth Bhakoo, who's currently the VP and National Business Head. I admire many things about him as a leader – how he is always calm and polite, available to everyone, supportive and motivating, and how he runs the business. By emulating Mr Bhakoo, I would like to learn to manage my work-life better, learn to be humble, to make time for my people despite having a lot of work, and to be calm under pressure.
As a person who's been with the company for eight years, what advice would you give to a new Swiggster who wants to grow at Swiggy?
I will assure them that they will experience personal and professional growth as they contribute to the success of the organisation. I would advise the employee to align themself with Swiggy's values, to ensure their growth. I'd also like to encourage them to stay curious, learn new things, and be open to feedback, as they are traits necessary for growth. Swiggy is the best organisation to experience every role you wish to explore. There are plenty of functions and a host of opportunities.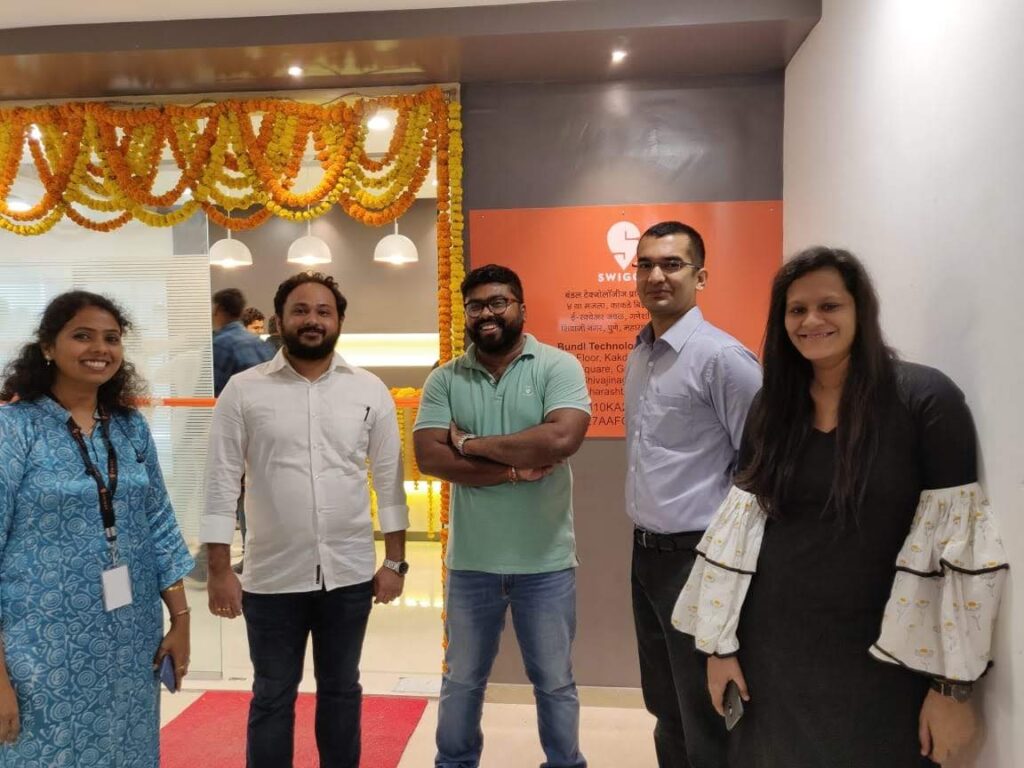 Speaking of growth, how do you think you have grown at Swiggy?
I joined Swiggy as an assistant manager, then got promoted to being a manager, and now I'm the senior manager of the HRBP department. When I started working, the requirements were different. Over the years, these requirements evolved, and my skills grew in response. For instance, I've become better at strategising and creating documents. My confidence and interpersonal skills have also improved. I have grown in terms of the responsibilities I can handle, the projects I can execute, and the impact I can create. And it is because of Swiggy's trust in me that I could develop myself.
Did you have a mentor who supported your growth at Swiggy, the way the HR team supports employee growth today?
I have been fortunate to work with multiple knowledgeable and supportive people at Swiggy. Girish Menon taught me how an HR professional should work. Joyson Devasia, the current AVP of HR, taught me how to focus on compliance and socials. Abhilash shared his B-school insights with me, which increased my professional efficiency and boosted my confidence. I am thankful for the support and guidance of these, and many more people.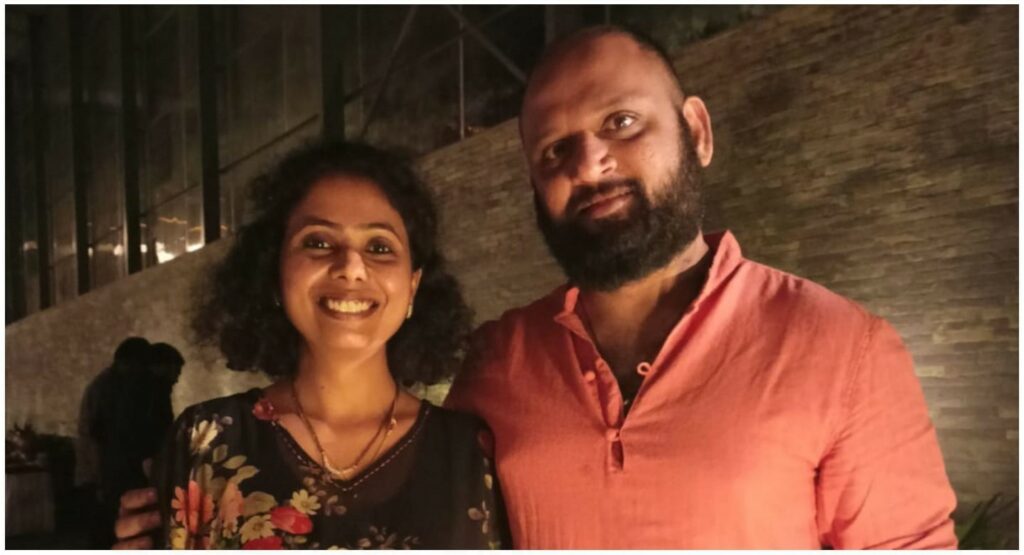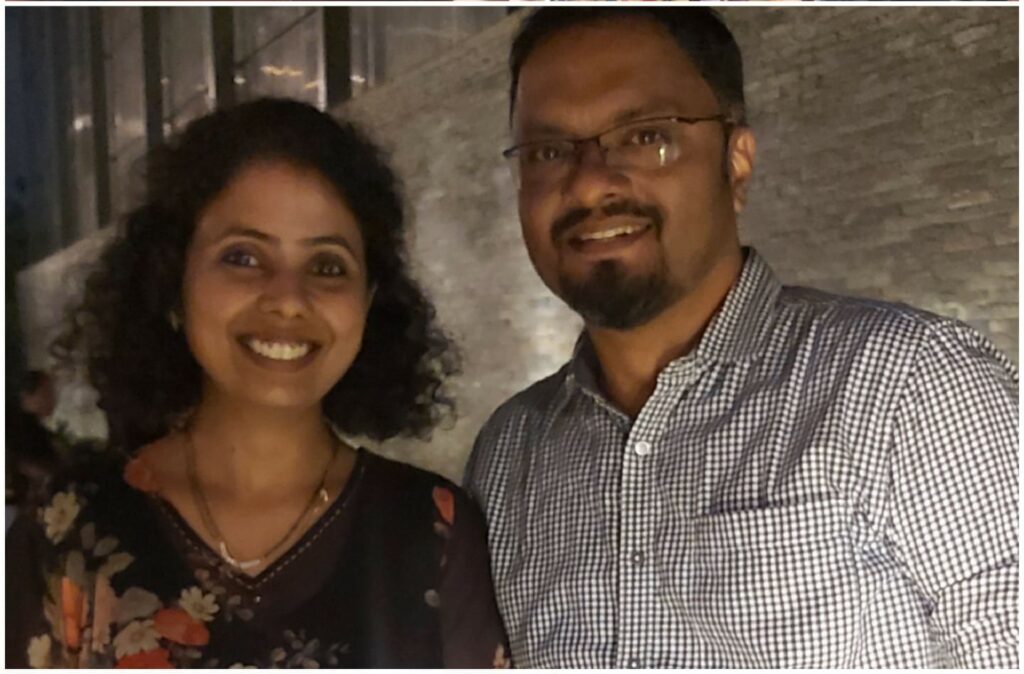 What was the most challenging experience at Swiggy that taught you a lot?
When I joined Swiggy, there was no HRBP department. HR functions were being managed by the business team. It was a challenging task to make the business department understand the role and importance of HRBP in building a good culture at Swiggy. Before this, we were just three HR employees located at different sites, working without a structure, a team, or a manager. So, this was a necessary foundational step that we had to convince the leaders of. That was the toughest year at Swiggy for me, and it taught me to keep my patience, to think positively, and to ride through the rough patches. I also learnt important lessons on how to manage stakeholders and how to act fast to get work done.
And how has the HR team evolved over the years?
As mentioned, we were just three HR professionals, and we were responsible for hiring, training, building policies, managing payrolls, and everything else. Plus, we had limited technology and limited resources. Today, we have multiple teams like Learning & Development, Payroll, Engagement, Recruitment, etc. The HR department creates a lot more impact today than compared to eight years ago. Because we don't just hire people, we are involved in growing the employees, engaging and motivating them, building rewards systems, contributing to their learnings and boosting their performance. I strongly believe that you cannot run a business without an HR department.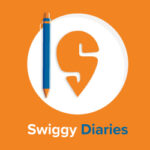 Swiggy Editorial is a team of writers who work with the company's Employer Branding team.