General Manager Venkata Sri Siva Surya Nori talks about his growth journey with Swiggy.
Venkata Sri Siva joined Swiggy during its early growth phase and accelerated it even further. His drive for contributing value to the organisation made him a part of multiple high-impact projects at Swiggy. In only five years, he has grown from an Operations Manager to General Manager. Let's get a glimpse of his journey.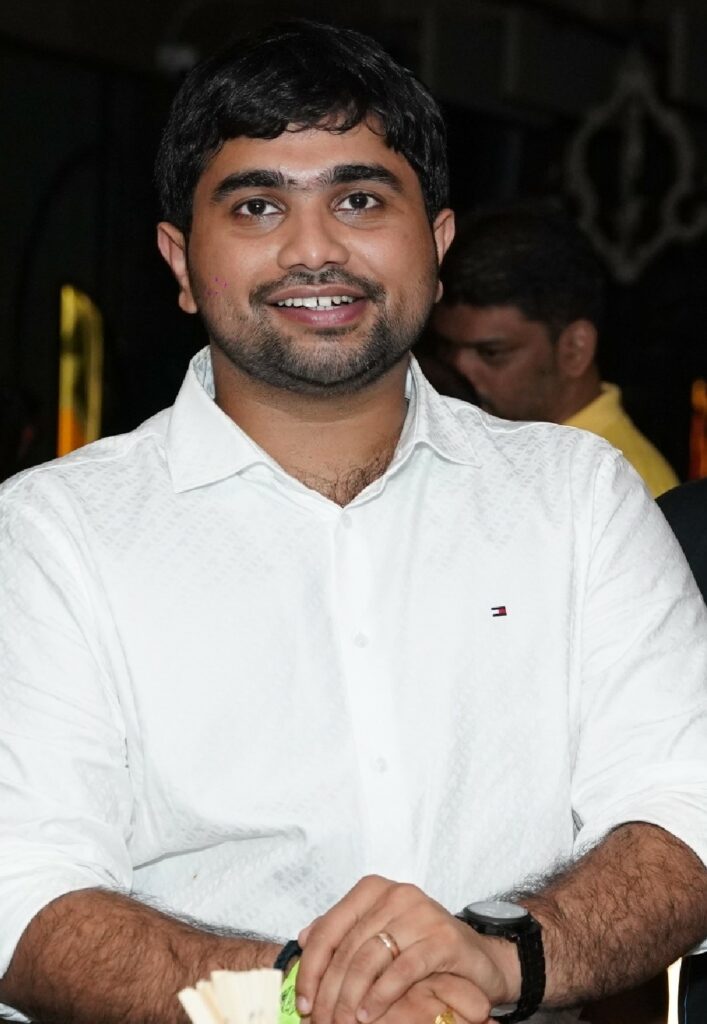 Tell us about the beginning of your Swiggy journey. What was your role when you joined the company? How has that changed over the years?
I joined Swiggy's Hyderabad office as an Operations Manager and slowly but steadily grew to become the Demand and Supply Planning Manager pan India. After developing strong subject matter expertise in Operations, Sourcing, and Onboarding, I became the Business Head for Andhra Pradesh and Telangana. Currently, I am working as the General Manager. Having experienced Swiggy's scaling phase, COVID phase, along with its profitable expansion, my ride has been full of learning, growth, and excitement.
How would you describe your journey at Swiggy?
Being at Swiggy has allowed me to learn multiple tech and non-tech functions. I also picked up data-driven decision-making skills. I had the opportunity to work under prolific leaders of the domain and also had the pleasure of managing brilliant talent pools from various industries. I'd say my journey has been really fulfilling, as I could collaborate with amazing people on impactful projects in such a supportive workplace.
Looking back, what would you say has been the best moment of your tenure at Swiggy?
One highlight would be remotely program-managing the New Year's Eve evening during COVID-19. That evening, I coordinated with every function of the company (Operations, Business, Finance, Analytics, Tech & Supply) and had an online call from 6 pm to 1 am with both city and central leadership. I remember the moment when we reached the highest OPM during the peaks. I realised the change and impact we were creating in customer, restaurant, and delivery experience for people all over India.
What led you to join Swiggy?
I was on a trek when my friend told me about Swiggy being an amazing place to work at.They sang songs about Swiggy's dynamic leadership, data-driven decision-making, scope of career growth, supportive policies, emphasis on values, and their mission driven approach. These features resonated with what I was looking for and pushed me to join Swiggy.
What was your first day at Swiggy like?
After my formal induction on the workings of the Food and Marketplace vertical, I was taken for an on-ground tour by a tenured delivery agent. I was delivering orders to corporate offices, hostels, and housing societies across Hyderabad. My reporting manager, who joined on the same day, was also there with me. It was the most interesting first day I've ever had at an organisation.
If you could, what would you say to the Day 1 version of yourself?
I'd ask my younger self to observe the problems to be solved for a delivery partner's journey. Being in the position that I was, I'd highlight how they can leverage Swiggy's assets to improve the delivery executive's life, add value to customer experience, and enhance operations for the company.
Are there any lessons you've learned in your time here that can be carried forward in life ahead?
Indeed. A two-part lesson I will carry forward in life is to make decisions with better trade-offs and accept the consequences of these decisions.
What would you say played an important role in your decision to stay with Swiggy?
Getting a chance to work directly under expert domain leaders.
What's one Swiggy value you resonate the most with and why?
The 'Never Settle' value motivates me to not rest on success and to strive for improvement.
How has your experience been with the Future of Work policy?
For me, Swiggy has been a platform for professional and personal growth. The Future of Work policy enhanced this even further. I have a hybrid work mandate, where I work from home for two days and from the office for the remaining days of the week. Being in the role I am in, this works out perfectly. Work from home allows me to build work-life balance, while on office days I get to know the pulse of our activities. The flexibility, the productivity, and the emphasis on all-round wellbeing are really beneficial facilities to experience.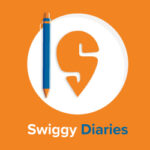 Swiggy Editorial is a team of writers who work with the company's Employer Branding team.