Here's what you need to know about the latest learning and development tool that Swiggy launched for its restaurant partners.
Swiggy has consistently been working on adding value to the work life of its employees, delivery executives and restaurant partners with several learning and development initiatives. One such new feature that is now integrated on the restaurant partner app is the Learning Station.
Why a restaurant partner learning programme?
When Swiggy's learning and development team were assessing the growth journey of a restaurant partner, they realised that there were some gaps that could hinder the progress of a partner.
Explaining why they found the need to work on this, Thomas Henry Mathuranayakam, AVP – Learning & Development who was the brains behind the project says, "When we were hit by the pandemic across the globe, we realised that the world had become virtual and we noticed gaps in learning that would hinder the growth of delivery executives. So we launched a learning programme on the delivery executive app. In the same vein, we realised that there was scope to build an interactive learning self-serve model to help restaurant partners as well. We realised that there was an awareness gap and we wanted to bridge that. Yes, there were challenges but we powered through them and created an opportunity for partners to learn and grow."
One of Swiggy's core values has been "Always be curious, always be learning" and that helped drive this programme further, he says about the programme that is a joint effort between Swiggy's Supply and L&D teams.
When the team was researching, they found a few problem statements. One of which was caused due to Restaurant Driven Cancellation (RDC). Thomas says, "In our initial phase we found that one of the parameters where we were struggling with was RDC. In this, when a customer places an order and for whatever reason the restaurant is unable to fulfil that, the customer tends to lose confidence in Swiggy and the restaurant. We also realised that this was an issue with many partners especially in the North cluster. So the team led by Shweta Balambal, worked on creating content in several regional languages to help educate the partner on what they can do to avoid RDC. This small step proved to be very helpful because we started noticing that restaurants actually improved on this parameter. People who initially defaulted were seeing better results once they started consuming this content and that was a major boost for us."
Surendra Dixit, who leads the Partner Learning Charter at Swiggy further adds. "We want to strengthen our relationship with our restaurant partners across their lifecycle – whether it is hand holding a new partner in the initial phases or building awareness about new features and processes in the later stages. Our goal is to use best in class practices like proactive, reactive and contextual learning methods to build a continuous process that helps our partners learn and grow."
While learning programmes have primarily focused on corporate employees and delivery executives, this step towards restaurant partners has been a big change. Speaking about how the programme is helping partners, Swapnil Bajpai, Head of Supply says, "At Swiggy, we are all about making our partners' experiences better and helping them grow. The Learning Station is a way for us to provide valuable resources and education to empower our partners. We're fully committed to giving them the best support and opportunities to succeed as this is a big step in our goal to help them succeed."
The learning station has three parts:
Library: A knowledge repository with high quality multilingual courses available for easy access to all partners and restaurant employees.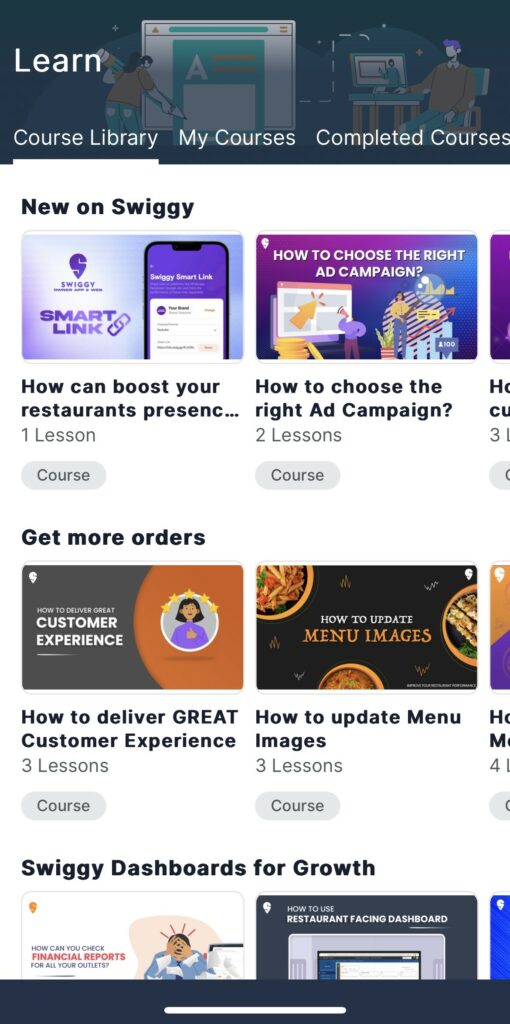 My Courses: This section consists of courses that are assigned to restaurant partners based on their specific needs.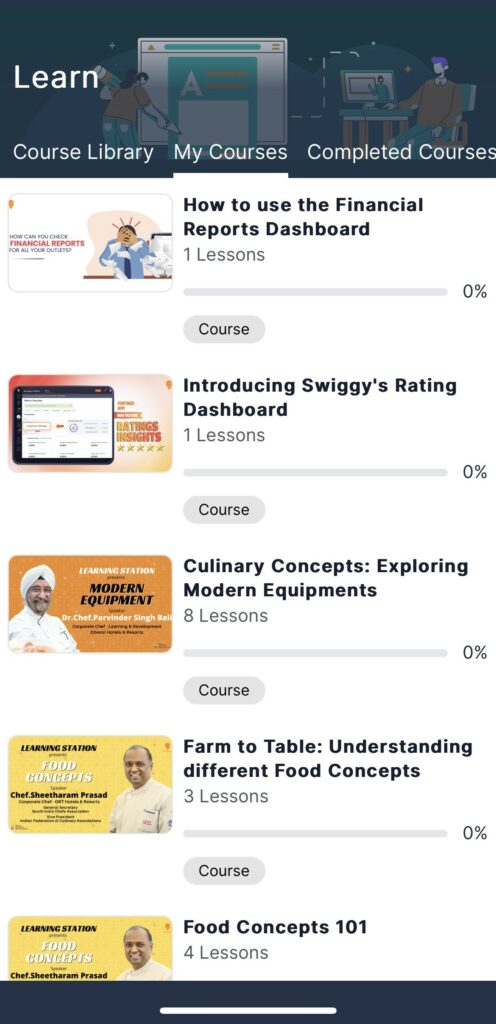 Completed Courses: The third part of the platform is a listing of all courses that a partner has completed. If and when a partner intends to revisit and refresh on any particular information, they can easily find the relevant course and go through it.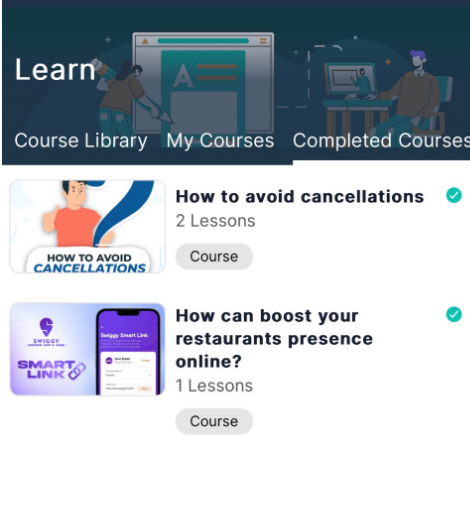 "When the feature was first made available to all the restaurant partners, we noticed a click through rate of 20.72 percent with over 35.5K users clicking and entering the learning station. After the scale-up performed by our team, engagement is expected to increase via learning and subsequently will enable partner performance," says Shweta Balambal and Surendra Dixit who have been working on the project since its initial phase. Adding that over 97 percent of the partners who have participated in the programme are happy about the launch.
Speaking about their experience of using the feature, here's what restaurant partners have to say:
Viraj Bhimporwala, from Milk Palace, Surat, says, "My experience of using this feature has been really good. This is an easy way for new partners to learn how to manage their outlet."
Radhika Bachchani, from Cikolatto, Lucknow, says, "The Learning Station is helpful and informative. It is very useful for beginners and has everything we need to know before starting our business."
Currently, the feature is being accessed by 37K plus partners, with an additional 2K visits every passing day. So, what does the future hold for the programme and Swiggy's restaurant partners? "Our aim has always been to foster a stronger relationship where we not only drive efficiencies but also share valuable insights with our partners where we can help them optimise their kitchen operations. We are committed to supporting our partners in their growth journey and this is one big step towards strengthening that relationship."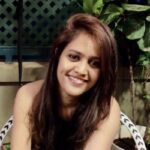 Priyanka Praveen leads content for Swiggy's Employer and Talent Branding team. She comes with 11 years of writing experience having worked for Indian and International news organisations. She loves story-telling, is an avid embroidery artist and a wannabe baker.