Here are small but impactful tech-driven features to enhance convenience for you on the Swiggy app.
In August 2023, Swiggy celebrated nine unstoppable years of delivering convenience to its users. Alongside its life-changing services like Instamart, Dineout, Genie, and Minis, Swiggy keeps coming up with small yet impactful features to give you unparalleled convenience.
Let's take a look at some of these features that make the user experience easier, faster and better.
Voice Search: Ever wished that you could make a dish appear in front of you just by saying its name? Swiggy's got the closest thing to this! The platform has simplified your food hunt with its Voice Search feature, which enables you to search for a dish by saying its name instead of typing it. You can now explore more options quicker and with less effort.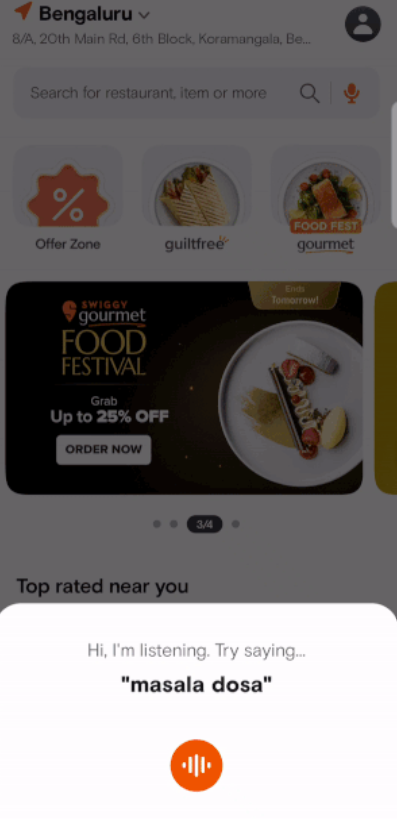 Generative AI: Would you like a list of recommendations based on your particular situation? Done! Now when you are unsure of what to order after a tiring workout, you can simply open the Swiggy app and type or voice search "nutritious food to have after a tiring workout". The generative AI feature will present you with a selection of healthy dishes. You can even search "food dishes for a 5-year-old's birthday party", "food for a lazy Sunday afternoon", or anything that suits your situation. This feature is also available on Swiggy Dineout, where you can search for restaurants based on particular requirements, like ambience, valet parking, kid-friendly, or pet-friendly. Generative AI empowers you with tailored choices and saves you from spending precious time on endless searching.
Live Activity: This one's a cherry on the cake for iOS users. With the launch of the Dynamic Island widget for iPhone, Swiggy modified its code specifically to inform you about the order confirmation, preparation, pick up, transit, and delivery status in just one widget, instead of via five separate notifications. You can even access the prompt in the widget without opening the app. If your favourite dish is the apple of your eye, Live Activity never lets it go out of sight.
Smart Push Notifications: Beware, this feature might put a smile on your face, as it brings your favourite foods closer to you. Smart push notifications allow Swiggy to send you personalised notifications, which include your name, your favourite restaurants, relevant food recommendations, and offers based on your local time and location. Unlike general notifications, these are specifically tailored for you. They inform you when there's a great offer on the dishes/products you like. These smart alerts also empower you to choose the type of notifications and the frequency of receiving them, offering a customisable user experience. So, the next time you receive one, know that it's sent specially for you.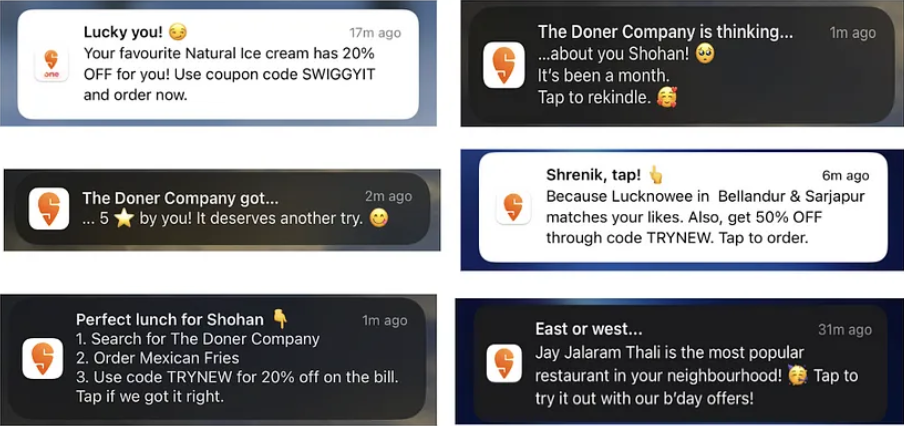 Speech Recognition: Conversations between you and Swiggy's delivery executives (DEs) may often involve a mix of English and local languages. They usually end up happening in noisy environments where the DE is speaking through their helmet and on the move. These factors are bound to obstruct the smooth flow of your exchange. To counter this, the Swiggy app has introduced an automatic speech recognition feature, which ensures clear communication between you and your DE, thereby reducing the need to repeat yourself several times over multiple calls.  
What To Eat: Have you ever suffered from the choice paradox, where the number of options hampers the process of ordering? Fascinated by the variety of food items on Swiggy, you can sometimes spiral into scrolling endlessly instead of ordering immediately. What To Eat simplifies this selection process by offering only 10 personalised recommendations tailored to your moods, location, order history, the time of day, and other preferences. It also provides transparency by describing the rationale behind each recommendation. This feature empowers you to make prompt decisions and save the time and energy you might spend on browsing.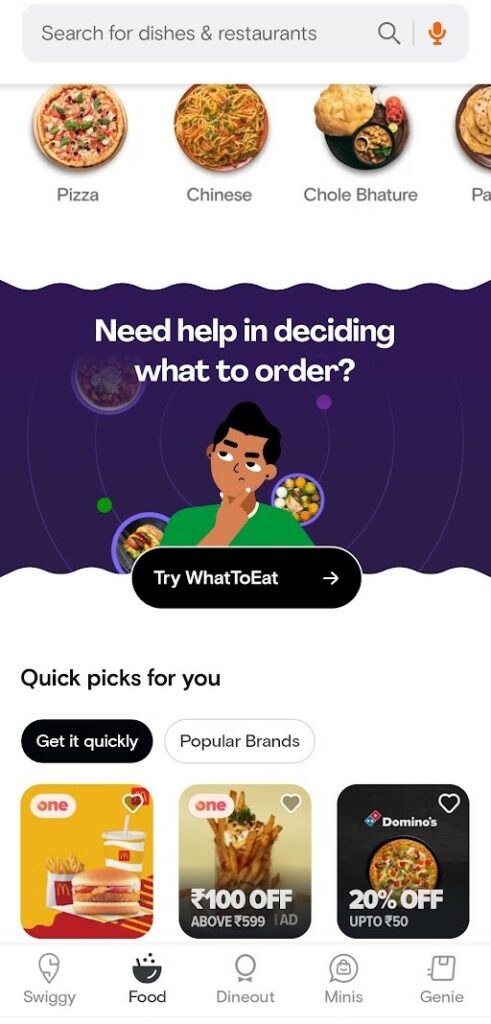 Personalised Homepage: No two foodies are alike, and one menu doesn't satiate them all! Swiggy seeks to customise your experience of the app to make it more relevant to you. In this endeavour, it has incorporated a feature to personalise the homepage of your Swiggy app. This feature benefits you in multiple ways like relevant recommendations, reducing decision fatigue, time saving, and providing specialised offers. 
Direct Reply Notification: This feature is like a stealthy assistant who provides updates without disturbing your work. With Direct Reply Notification, you can now do this without opening the app, and message the DE by replying to the order notification itself. The messaging space can be used to give them directions to your location, instruct them to leave the parcel at the front desk, ask for their UPI for payment, or anything else you might want to inform them about your order. As always, Swiggy's aim is to make communication faster, minimise effort, and deliver a convenient app experience.
Swiggy is driven to enrich customers' lives with an unparalleled user experience. With consistent problem-solving, useful upgrades and continuous innovation, it is ultimately the deep customer connection that makes Swiggy truly unstoppable!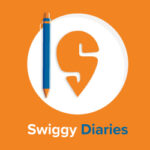 Swiggy Editorial is a team of writers who work with the company's Employer Branding team.